R.L. Stine writing new 'Fear Street' books; 12 year-old me fist-pumps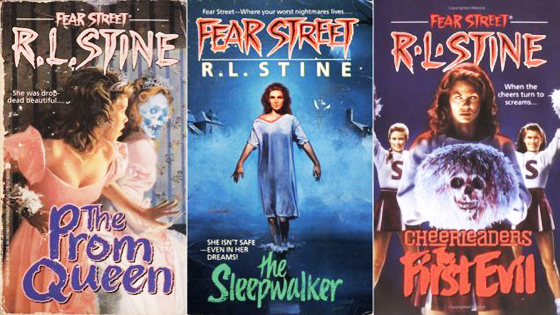 Sure we all loved Goosebumps, but it was R.L. Stine's "more mature" book series Fear Street that gave me some of my earliest adolescent shocks, and boners. Now it appears that Stine is bringing the series back. Here's to more shivers, shocks, boners, and funny feelings!
Extremely important announcement if you buy Christmas gifts for teens and your goal is to freak them the hell out: R.L. Stine is bringing back his "Fear Street" series, to scare the pants off a new generation of young adult readers. He's writing six more, starting with Party Games, which drops in late September:

He announced preorders today on Twitter.

He offered a little more detail in [an interview] which includes this charmingly deadpan quote: "I don't know why I enjoyed it so much. I think everybody enjoys killing teenagers." It's like he's speaking for every vice principle who ever lived!
Goddamn stoked. I wonder what the actual market for the series is, though. Will it be all of us Nostalgia Ding Dongs, or will Stein be able to rope in a new generation of readers? What do you think.