David Yates is directing the 'Harry Potter' spinoff, 'Fantastic Beasts'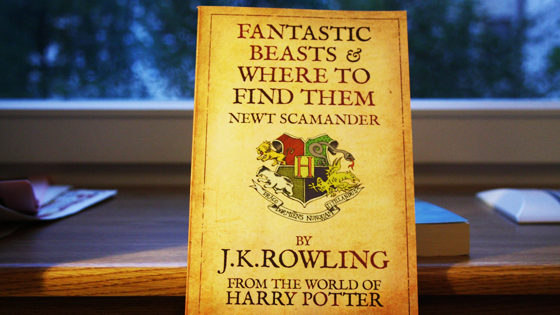 David Yates is going to be helming the Harry Potter spin-off, Fantastic Beasts. Which is great for fans of the series (and I consider myself one, tenuously), because Yates directed the fuck out of the second half of the movie series.
Harry Potter series director David Yates will return to JK Rowling's magical world, helming the Harry Potter spin-off movie Fantastic Beasts and Where to Find Them. Yates is a longtime member of the Potter film series, having directed Harry Potter and the Order of the Phoenix, Harry Potter and the Half-Blood Prince and both parts of Harry Potter and the Deathly Hallows. More information on the adaptation and the Fantastic Beasts director, after the jump.

Fantastic Beasts and Where to Find Them is inspired by a textbook used by Hogwarts students within the Harry Potter universe. Newt Scamander is the book's (fictional) author. In 2001, Rowling turned Fantastic Beasts into a real 54-page volume to benefit the charity Comic Relief.
Does this shit excite you? How stoked are you for this flick? I wouldn't mind another slice of the Potterverse. But at the same time it ain't like I'm chomping at the bit.