Rob Liefeld has launched a Rob Liefeld app. This is amazing.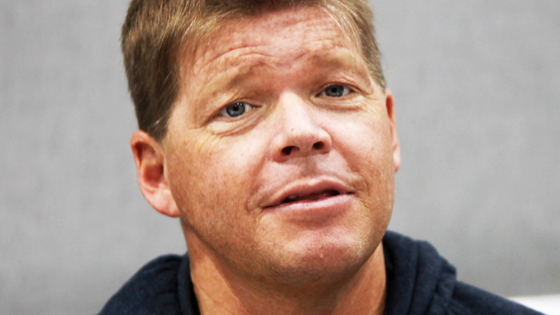 Last week Johnny Hotsauce and myself spent a good amount of time admiring the fact that Rob Liefeld is truly radical. And almost as though The Stoked One could perceive our excitement, he has issued forth an application for our phones. An application that is centered around helping us be the best Rob Liefeld fans we can possibly be.
The older I get, the more genuine, un-ironic admiration I have for Rob Liefeld, but I've never been able to find a good resource for news and updates about the Rob. Today, though, that has changed, and now my phone — and maybe even my life — have finally found a purpose, because the Rob has launched an official app, containing information about his history in comics, his upcoming appearances, and more.

There's even an "Ask Rob" section that allows fans to pose questions directly to the man himself, which means we can finally find out if he still has those button-fly jeans.

In addition to centralizing all of the Liefeld's social media presences, a schedule of upcoming convention appearances and a brief biography — which is accompanied by a picture of the Rob with a bicycle on top of a mountain that I can only describe as "majestic" — there's also a gallery of art from his long and somewhat controversial career, including stuff from Marvel, DC and Image.