Del Toro: 'Justice League Dark' remains a thing, remains in development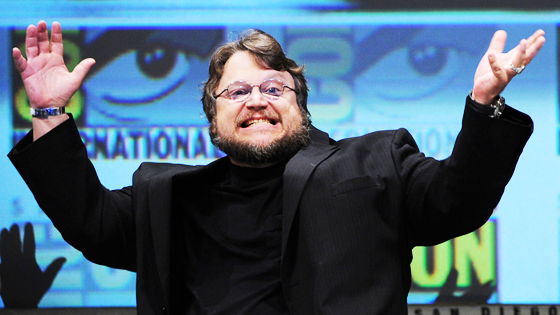 Lest you forget, Del Toro has been tasked with bringing Justice League Dark to the silver screen. It's easy to forget about it though, since there's been no goddamn details about the flick. However the Guy Behind Pacific Rim recently opened up in an interview, and threw some chicken feed at us inquisitive fan-folk. Let us nibble slowly on these morsels, for we know not how long they must last.
[Del Toro says the movie is] being planned as a feature film (the Facebook fan who asked the question proposed it as a TV show or Netflix offering).

"We are deep in the screenplay writing phase," he said. "I think we see eye-to-eye, Warners and DC and myself, on what the movie is. I think it's really, really well served as a movie. Then you can expand it.

Del Toro outlined his team line-up for the film: Demon, Deadman, Swamp Thing, Zatanna, Constantine, and this curveball: The Floronic Man. Though there are reportedly plans for The Spectre to show up on the Constantine TV series, Del Toro said he likely wouldn't be in the Justice League Dark movie.

Del Toro said the TV and movie universes are intended to remain separate, which is in line with statements from DC Chief Creative Officer Geoff Johns, though Del Toro also said he was open to casting Constantine's Matt Ryan as the movie version of John Constantine. He's a pretty flexible guy.