Que? Vince Vaughn in talks for 'True Detective' Season 2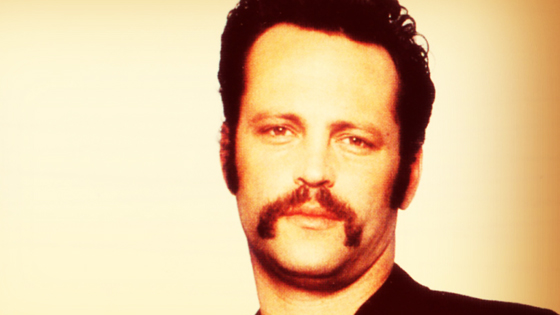 Time is an endless series of horrible buddy comedies? Apparently Vince Vaughn is in talks to join True Detective's second season. Jokes aside — whatever. I have faith that the creatives can get the best performance out of him, and I get the impression Vaughn needs the win right now. Thoughts?
As "True Detective" season two comes together, the rumors have been flying back and forth. Last month we learned that Colin Farrell was in talks for one of the lead roles, with Taylor Kitsch and Garrett Hedlund up for key parts. But today, coming completely out of left field, comes news that would've left Rust Cohle blindsided.

TVLine reports that Vince Vaughn —yes, the funnyman from "Wedding Crashers," "Swingers" and "Old School"— is in preliminary talks for a role in HBO's neo-noir drama. Now, before you say WTF and LOLWUT, you should note that Vaughn's recent movements behind the scenes makes this news not entirely surprising. While "Business Or Pleasure" –the kind of comedy you expect from Vaughn— is on the way, Vaughn has also wrapped on the crime drama "Term Life" co-starring Hailee Steinfeld. And at one point a year ago, he had been lining up several non-comedic projects including the thriller "The Risk Agent," the Randall Wallace-penned "Gunslingers" and road adventure "Triple Time." And let's not forget the actor has "Psycho" and "The Cell" to his name.

In short, Vaughn has got dramatic chops, but he's rarely given the chance to show them off. He's clearly been eager to move away from the kind of comedies he can knock out in his sleep, and "True Detective" could give him a helluva chance to reinvent his onscreen persona.