Weekend Open Bar: Phlegm Milkshakes For The Acolytes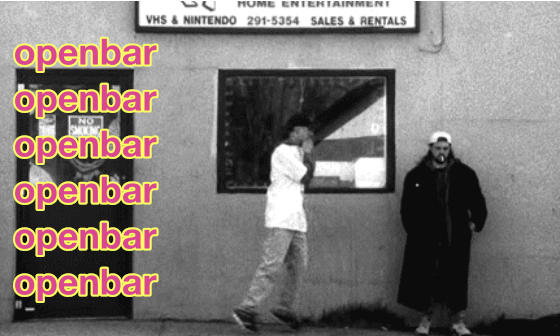 Ah yeah! Friday, mothertruckers! And that can only mean one thing. Weekend Open Bar! The only fucking blog post you need over the next couple of days. Stop in here and let fly with anything! Consider us the corner table in the the Debauched Pop Culture Tavern. Share what you're up to this the next couple of days. Share pictures of your Wonder Woman thong. Share gifs. Share stoned ramblings about the Illuminati. Anything & everything goes.
Let's get this raucous madness started.