TARANTINO wants to CUT 'DJANGO UNCHAINED' into extended miniseries.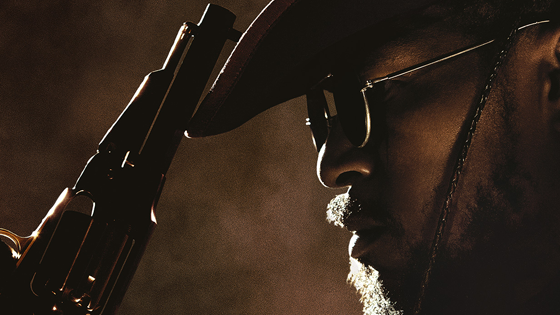 As much as I loved Django Unchained, it was not without its pacing problems. Primarily like, the last hour or whatever the fuck. So if Quentin Tarantino wants to go back and fatten her up, I'm game. The idea that he would want to split it up into a miniseries? Intriguing.
It's not so unusual for movies to get an extended director's cut on Blu-ray, but Quentin Tarantino hopes to take things one step further with Django Unchained. During a Cannes event, the filmmaker revealed that he wants to turn the 2012 Western into a four-hour miniseries by adding back the extra material he'd cut for the theatrical release. Hit the jump to read his comments.

Tarantino discussed his plans at a press conference celebrating the 20th anniversary of Pulp Fiction's Cannes premiere.
I have about 90 minutes worth of material with Django. It hasn't been seen. My idea, frankly, is to cut together a four-hour version of Django Unchained. But I wouldn't show it like a four hour movie. I would cut it up into hour chapters. Like a four-part mini-series. And show it on cable television. Show it like an hour at a time, each chapter.
Tarantino's reason for choosing the small-screen format over the big-screen one in this case is simple.
We'd use all the material I have and it wouldn't be an endurance test. It would be a mini-series. And people love those. People roll their eyes at a four-hour movie. But a four-hour mini-series that they like, then they are dying to watch all four parts. That's how I thought it could work.
This isn't the first time Tarantino has expressed his wish to release a longer Django. "Maybe next time. I could do what Kevin Costner did with the expanded edition of Dances with Wolves, and I could very well do that," he said in 2012. "Because if I put some of that in I have to change the story. But I want this version to be the story for a while." [/Film]