TWO 'GUARDIANS OF THE GALAXY' Trailer Teasers: ROCKET SPEAKZ, WOAH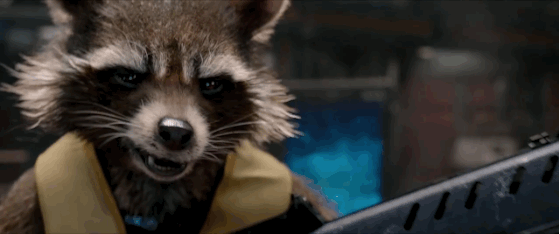 [Update] Not one, but two! (and if they're counting down I assume there's a new one coming today as well) Guardians of the Galaxy teasers. A  second one has dropped featuring dumb Bradley Cooper's voice for Rocket Raccoon.
Here's a fucking twenty-second teaser offering from the next Guardians of the Galaxy trailer. SHOUT OUT TO GROOT, STAR-LORD'S ABS, WALKING AROUND SPACE-CITIES, AND SLOW MOTION. I cannot fucking wait for this jam.