Buy These Flippin' Comics!!! (04.09.14) Numba One Stunnas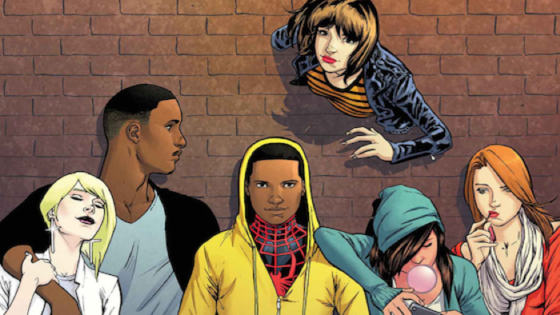 As a kid, young Hotsauce loved him some #1 issues.  Even for books I knew I wasn't going to keep up with, I'd grab the first chapter.  Was it a collector's instinct?  A love of foil covers?  Maybe to both, though I'd like to think it's mainly because I am a fan of beginnings.  The promise of the start of a journey is much more enjoyable than the realization of or expectations for its ending, to me.  I doubt this is an uncommon feeling, though, and certainly not among comic fans, who are often given new beginnings, and rarely the finales.  The trend continues today as your LCS/iGadget/Whatever is inundated with a slew of "firsties."  So climb inside the escape pod, hit the jump, and let's talk Miles Morales, Iron Fist, Doop, and whatever other comics are nuzzling your nethers this week!
A full list of comic releases this week can be found HERE.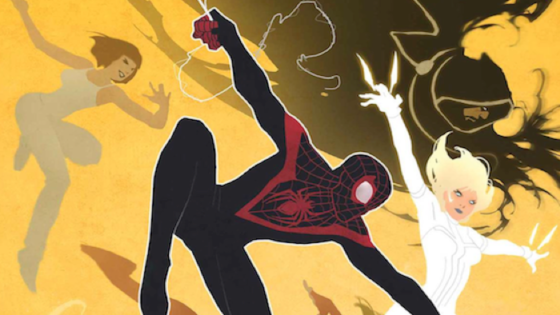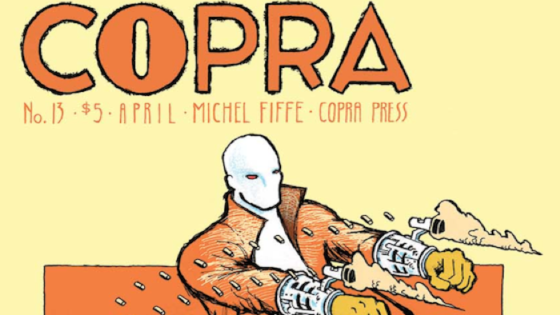 All-New Ultimates #1 – Marvel Comics
(W) Michael Fiffe       (A) Amilcar Pinna
COPRA #13 – Copra Press
(W/A) Michael Fiffe
OMEGA-LEVEL BOOKS OF THE WEEK!
I've been sweating both these titles for a couple months now, folks.  The hardest working man in comics, Michael Fiffe, drops both of these titles this week – one from the largest publisher in the game, and the other from his own home in Brooklyn.  First, let's talk Ultimates.  When the Ultimates first arrived just over 10 years ago, it was the first realization of the Marvel movie universe yet-to-come.  It was widescreen, Michael Bay-esque entertainment in a funnybook.  The impact of the title rippled not just through comics, but through the entirety of pop culture.  It's why, understandably-yet-perhaps-begrudgingly, Mark Millar is a millionaire.  However, nothing lasts forever, and the Ultimate verse is in much need of a shake-up to distinguish it once again from it's big brother 616.  The response is to go small.  Or smaller, anyways.  This new Ultimates book is far from being an action movie about government sanctioned superbros.  It's first and foremost a teen book, led by Ultimate Universe poster boy Miles Morales.  Secondly, SHIELD is no more, and these new Ultimates are just kids trying to do right in a world dealing with the aftermath of a disaster.  The stories in this chapter of the Ultimates bring the focus back to inner city crime, and the effects that disasters have on the already impoverished.  Lastly, the book is a fantastic change of pace by way of group dynamics – there are no white male leads.  The new team is predominantly women (Spider-Woman/Black Widow, Kitty Pryde, Dagger, and Bombshell), with Morales and Cloak filling out the roster.  With a new look, a new mission statement, and a talented new writer at the helm, a new generation for the Ultimate Universe has begun.
When Fiffe isn't writing The All-New Ultimates, he's only just completely self-publishing his labor-of-love from his house.  COPRA, an action-packed, psychedelic homage to the great 80's DC title Suicide Squad, started in January of 2013, and each month thereafter for the entire year, Fiffe wrote, drew, inked, colored, oversaw printing, packaging, and shipping each new issue via his Etsy page.  A truly independent comic, COPRA still captured the spirit of the Marvel and DC characters it was emulating, so much so that it quickly caught the eye of the comic press and other creators (Matt Fraction and Brian Michael Bendis are outspoken fans of the series), and the book ended up on many Best of 2013 lists.  Started as an experiment – Fiffe wanted to see if he could match the creative output of the old writers and artists (notably Jack Kirby, who, as legend has it, could draw with both hands simultaneously) – the idea for the 12 issue series grew into an even bigger idea as an ongoing series.  Back now after a brief hiatus, COPRA #13 shipped out this week, and I couldn't be more excited.  Not only do I love the story, but the book is such a testament to a true creative, independent spirit.  Do yourself a favor and check out the entire first issue of COPRA (for free) HERE , or check out his Etsy page where new issues of COPRA will be dropping each month, found HERE.

ALL-NEW NEW NEW NEW NEW MARVEL
Iron Fist Living Weapon #1 – (W/A) Kaare Andrews
All-New Doop #1 – (W) Pete Milligan  (A) David Lafuente
Nightcrawler #1 – (W) Chris Claremont  (A) Todd Nauck
The Marvel Machine is churning, growing.  The machine is unstoppable, now.  All our base are belong to Disney.  This is the price we must pay for loving their movies so.  The book that most excites me here is Milligan back on his fan-favorite character, Doop.  I'm such a sucker for the living booger.  Kaare Andrews has always been a top-notch artist, so I'm excited to see what he can bring to the writing chores on Iron Fist.  It will be tough filling the shoes that Ed Brubaker, Matt Fraction, and David Aja have vacated.  Also, good to see Chris Claremont is back in action, writing a character he helped make famous, Nightcrawler.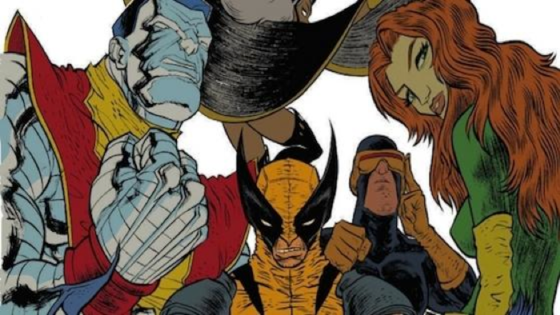 All-New X-Men #25  (Rafael Grampa Variant)
I'm not necessarily pimping this book, but the 1:25 Grampa variant cover is completely rad.
MORE NEW NUMBER ONES!!!!
Shutter #1 – Image Comics
(W) Joe Keatinge  (A)  Leila Del Duca 
Sweet Brandon Graham variant cover, no?  I had the pleasure of checking out the first issue of this book already, and was pleasantly surprised.  Very much a Vertigo-style book in that the fantastical has invaded the mundane, it follows a former famous adventurer/explorer Kate Kristopher struggling to reconcile her much more exciting past with her current less-than-exciting present, and how her family's secrets quickly come crashing down around her.  Del Duca does a great job with the art, and she seems to have a similar flare for drawing the fantastic as Fiona Staples…the mythical creatures she drew were always surprising and fun.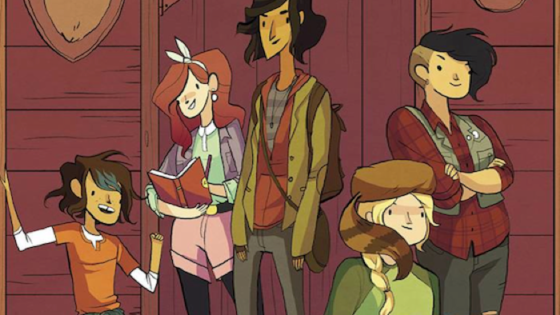 Lumberjanes #1 – BOOM! Entertainment
(W) Noelle Stevenson/Grace Ellis     (A) Brook A. Allen
Touted as "Buffy the Vampire Slayer meets Gravity Falls," this book had me at "Hello."  Five teenage girls all go to Lumberjane scout camp, determined to have the best summer ever – even if that means fighting yetis, werewolves, and good ol' Scooby-style mystery solving.  If you like watching monsters get punched, enjoy witty banter, and hate not understanding what everyone is raving about in a few months, you gotta be buying this book.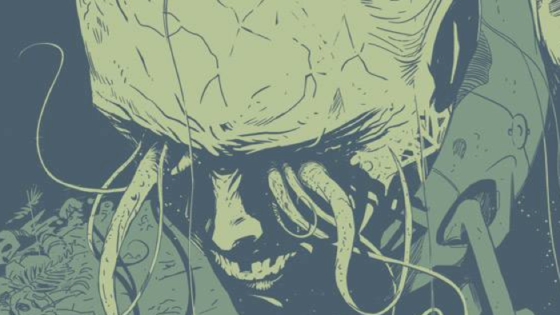 East of West #11
East of West Vol. 2 We Are All One – Image Comics
(W) Jonathan Hickman      (A)  Nick Dragotta
I don't know how much of this book I can take.  On the one hand, it's fucking awesome.  Great writing, brilliant art, fantastic world-building – it really is a remarkable piece of work.  On the other hand, good lord is it depressing, and misanthropic, and makes me feel ill just thinking about the parallels to modern society hidden within.  Oh, who am I kidding, I love that it feeds that part of my soul – that seed of nihilism growing inside of me like a parasite, clawing at my guts as it yearns for more tales of Apocalyptica.  The newest issue and the newest collected edition both drop today.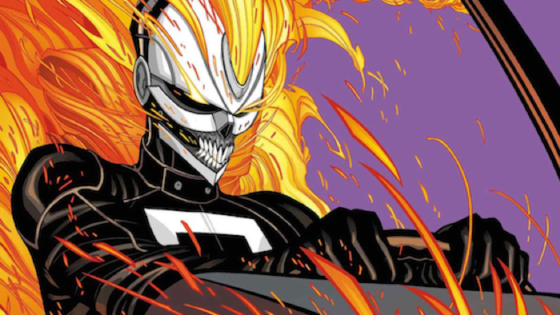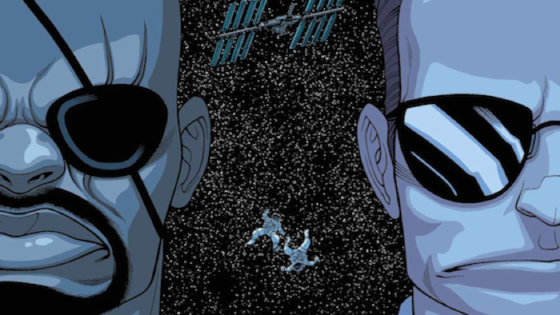 All-New Ghost Rider #2 – Marvel Comics
(W) Felipe Smith        (A) Tradd Moore
Secret Avengers #2 – Marvel Comics
(W) Ales Kot      (A) Michael Walsh     (C/A) Tradd Moore
Two issue ones I was impressed with recently have prompted the pimping of their issue twos.  Smith and Moore brought the thunder to the new Ghost Rider – a solid reboot of a character in dire need of rebooting.  That caaaar!  That car is wicked, ya'll!  In Secret Avengers, Ales Kot borrowed Warren Ellis slogan "Run The Mission. Don't Get Seen.  Save the World." and Matt Fraction's Hawkeye, and produced one of the most fun Avengers books I've read in quite some time.  Also the first book that I've read that captures the spirit of the Marvel Movie-verse (thanks in part to Nu-Fury, Maria Hill, and Agent Coulson being three of the main protagonists).  I've always loved M.O.D.O.K, but he is primed for flippin super-stardom as the hilarious "in-house" super-scientist for the Secret Avengers squad.  Give both of these books a shot.
That's gonna do it for me this week, guys and gals.  My wallet is shot, my eyeballs are bleeding, but at least the Nihilism Parasite in my belly is sated.  Hit us up in the comments below to pimp your own pull lists!  Until next week!