Buy These Flippin' Comics!!! (4.02.14) – Tinker, Tailor, Winter Soldier, Spidey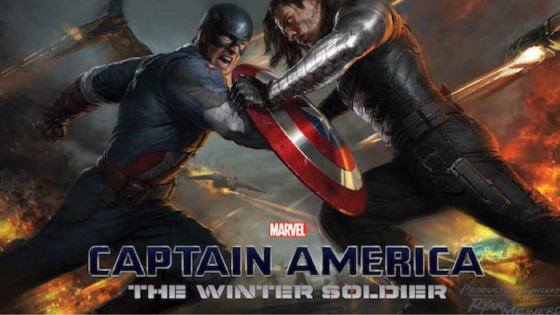 Where will you be Thursday at midnight?  Will it be at the first screening of Captain America 2:  Patriot Hard With A Vengeance?  Or must you be like me and wait until the schedule clears out and time permits? (Friday at 11:15 am…already Fandangoed the hell out my tix)  Either way, BTFC has some fantastic comics to recommend for your the time in between now and the glory that is seeing Rocky IV all gussied up for the new millenium.  So hit the jump and let's talk Winter Soldier, a landmark book for the Ultimate Universe, Garth Ennis, Jaime Hernandez, and a slew of other great books.  Punch it, Chewie!
Oh yeah, a full list of books released this week can be found HERE.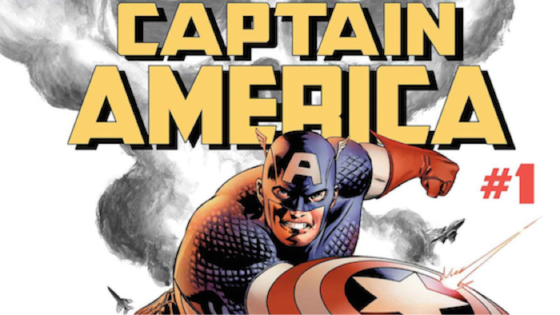 OMEGA-LEVEL BOOK OF THE WEEK!
Captain America:  Winter Soldier #1  Director's Cut
Marvel Comics – (W) Ed Brubaker     (A) Steve Epting
Whether you're already familiar with the origin of The Winter Soldier or a straight up newb, one surefire way to get amped for the upcoming film would be to check out this "re-release" of the first issue of the story that inspired the film.  This Director's Cut includes not just the story, but the script, Ed Brubaker's proposal for the story, and sketches from series artist Steve Epting and from the "Art of the Movie" book (also out this week).  Brubaker and Epting make for a powerful creative team – Brubaker deftly navigating the war/spy/super-hero genres and Epting crafting some of the most thrilling action sequences I've ever seen on the page.  I had not read "The Winter Soldier" until very recently, and was ashamed that I had never given the book a chance when it was originally released.  Steve Rogers has fought Cold War battles for years, but never has it hit so close to home.  I can think of no better reading material than this as you wait in line for the film.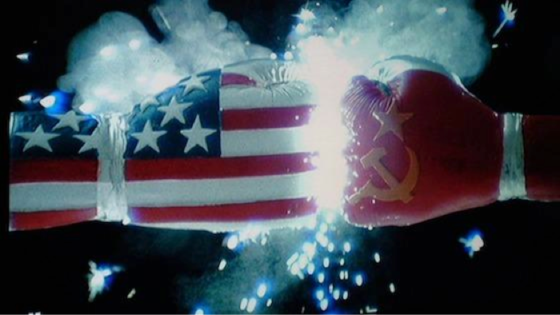 Trillium #8 (of 8) – DC Comics VERTIGO
(W/A) Jeff Lemire
The beautiful, haunting, exhilarating sci-fi epic comes to a close with this issue.  A true testament to the creative energy and cartooning skills of Jeff Lemire, the book each month was a joy to pour through – not only on an artistic level, but a technical one as well.  I'm amazed that Lemire can write 3 or 4 books a month, and yet still have time to design a complex narrative such as the one found in Trillium.  I don't have the books in front of me, but props to the colorist(s) on the book, as well – the watercolor look of the book makes it stand apart from many other books on the shelf.  If you are late to this series, do yourself a favor and pick them up on Comixology or grab the eventual HC.  This book is a can't miss.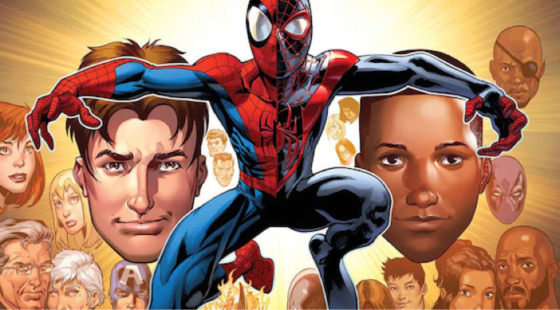 Ultimate Spider-Man #200 – Marvel Comics
(W) Brian Michael Bendis (A) Various
Brian Michael Bendis has been the one constant in the Ultimate Universe, and this "re-numbering" issue not only honors his commitment, but the characters he has either created or made his own.  Though storywise this is an issue that is set-up as a gathering to celebrate the life of Peter Parker and gather the principle characters of the book over the Bendis' 200 issue run on USM, it's also putting the next foot forward in the saga of Spider-Man/Miles Morales.  I enjoy that Bendis hasn't let Aunt May and Gwen Stacy (two of my favorite Ultimate iterations) fall by the wayside.  This issue is also a celebration of the Ultimate Universe in general, I think.  Two hundred issues is no small feat, especially considering the rocky roads it has traversed over the years.  Credit Brian Michael Bendis for giving us not only his own dynamic and fun interpretation of Peter Parker, but for introducing us to Miles Morales.  Morales represents a bright new future for comic books, and I'm glad that Marvel is sticking with the character (rebooting the Ultimate Spider-Man title this month, along with Michael Fiffe's All New Ultimates).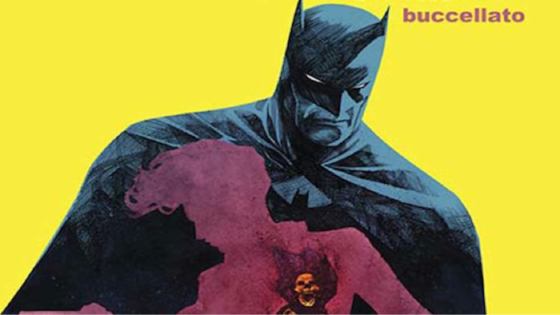 Detective Comics #30 – DC Comics
(W) Brian Buccellato/Francis Manapul  (A) Francis Manapul
One of my favorite titles from the early days of the "New 52" was "The Flash," which is sort of insane, because I've really never cared for the character.  Like, at all.  Buccellato and Manapul changed that when the team made one of the most dynamic looking books on the stands.  Manapul played with panel layout and design to really accentuate the Flash's abilities, in ways that I personally had never seen before, and made for a book that just popped with an energy that was lacking over much of the rest of the 52 reboots.  Now the creative team brings their talent to Gotham, and I couldn't be happier.  DC is smart to bolster the Batman line-up, and adding these guys make for a nice contrast to Snyder and Capullo's grimy take on the Caped Crusader.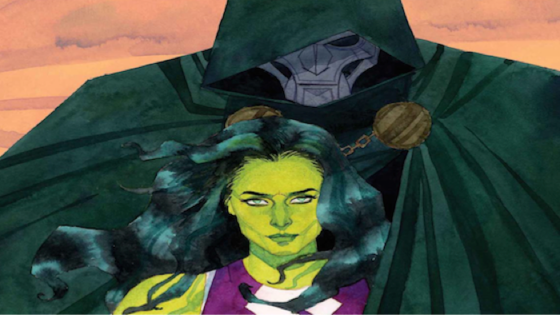 She-Hulk #3 – Marvel Comics
(W) Charles Soule     (A) Javier Pulido       (CA) Kevin Wada
I've been super-impressed with this fun take on Jennifer Walters.  It has a light, comedic tone that sets it apart from most of hero books on the stands, much more akin to Hawkeye than the Black Widow or Moon Knight reboots.  Javier Pulido has such an iconic look (somewhere between Dave Mazzuchelli and Darwyn Cooke), and Kevin Wada's covers are AMAZING!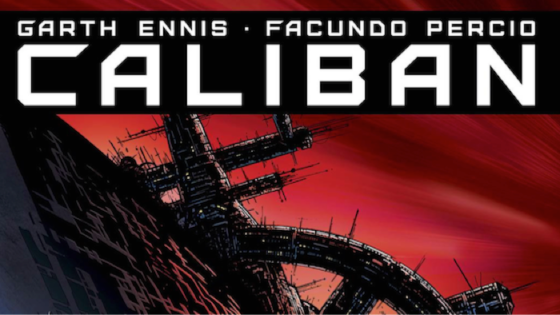 Caliban – Avatar Press
(W) Garth Ennis                  (A) Facundo Percio
This is a rarity for BTFC – normally I don't tread in Avatar waters, but the premise for this book (and the talent involved) seemed too interesting to pass up – a ship of humans travelling through hyperspace are rocked by a sudden and devastating collision with an abandoned(?) alien ship.  With catastrophic devastation and little hope for rescue, the nightmare has only just begun.  I can really get down with some Garth Ennis space-thriller action.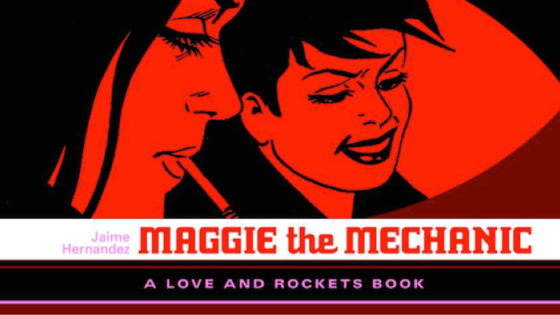 Locas Vol. 1 – Maggie the Mechanic
Fantagraphics
Those wanting to jump on the Love & Rockets bandwagon can do so this week via a reprint of the first volume in the Locas books.  This is comic storytelling at its finest.  BONUS:  Do yourself a favor and grab Junot Diaz and Jamie Hernandez's special edition of "This is How You Lose Her," one of my favorite books of the past 5 years or so.  Words by Diaz, pictures by Hernandez.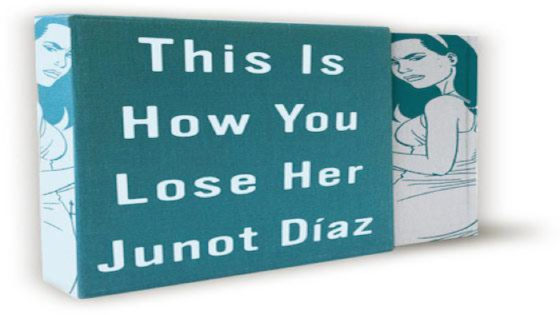 Pretty Deadly #5 –  Kelly Sue Deconnick, Emma Rios
Image Comics
The first story arc wraps up as Ginny battles Death himself.  Father v. Daughter!
Superman: Red Son TP – Mark Millar, Dave Johnson
DC Comics
I'm quite certain the 99.99% of Mark Millar's books don't age very well (looking at you Old Man Wolverine, The Authority, Wanted, etc…) – but I know that this book is at least a fun book with fun alternate costumes brought to life by the inimitable Dave Johnson.  So there's that.
Magneto #2 – Cullen Bunn, Gabriel Hernandez Walta, Chris Samnee
Marvel Comics
Magneto is so much better when he's a villain.  The Marvel universe needs his homo-superior IS superior viewpoint, and I don't mean the watered-down nu-Cyclops variant.  I mean the "by any means – no, I don't think you understand – ANY means necessary" version best suited for the Master of Magnetism.  I'm fine with him vacillating with the righteousness of his decisions, but having him be a X-Men tagalong every five years or so is just silly.  I don't care if he and Charles WERE hetero-life-mates.  Bunn is doing this book right.
That's it for me this week.  Let us know what you've got on your pull list in the comments below!
Hotsauce out.