Netflix has officially renewed 'HOUSE OF CARDS' for third season. Maniacal cackle!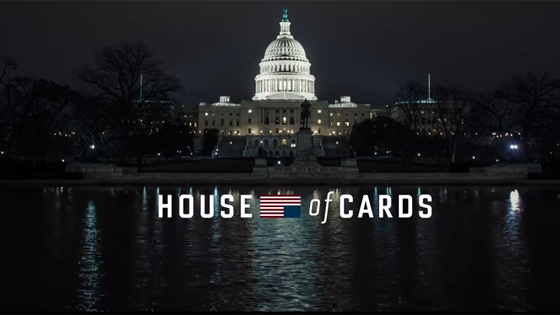 It seems like mere months ago I was laughing at the idea that House of Cards wouldn't go past a second season. There were rumors that it was done after a second jaunt, and I was all pfft! LOL. Now grant you, it was a nervous laugh. But my posturing has been rewarded! With something like ten days to go until the premiere of the second season, House of Cards has officially been picked up for a third. Hellfuckingyeah.
While there were brief rumors that the second season of "House Of Cards" would be the last, they were quickly squashed and now word has officially come down from on high: Netflix wants more.

With a Berlin Film Festival premiere of the first two episodes just around the corner, and the whole second season dropping online very soon, the streaming site has given green light for season three. And it seems the show is pretty far along. Doing press rounds today, Robin Wright revealed production would be starting soon, but as for who else is coming back? No word yet, and we'll just have to see who survives politically or otherwise over the next batch of episodes. Speaking of which, what can we expect? Just don't ask Kevin Spacey.

"I am going to be very circumspect because I do not want to discuss where the show's going," he told The Wall Street Journal. "I think in Season 2 there will be a lot of intrigue and surprises and things people won't expect." Thanks!

"House Of Cards" Season 2 debuts on Valentine's Day. And we'll probably see you back here this time again next year for season three.