Rafael Grampa bottle for ABSOLUT KARNIVAL is gorgeous inebriation.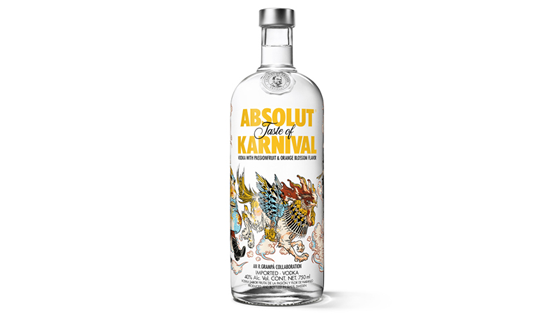 Well fuck if Rafael Grampa doesn't feel like actually delivering any new funny books, at least the dude is staying busy. Nike commercials, vokda bottles. The talented motherfucker's artwork is coming to us still, just not in my desired form.
Still though. Pretty.
We've already seen Mesmo Delivery creator Rafael Grampa step into the spotlight for an Absolut vodka televisionand print campaign, but now we get a look at the label the artist designed for the limited-edition Absolut Karnival. You can see the bottle from different sides below.

According to Absolut Collectors World, although the bottle will make its official debut later this month in Brazil, Mexico and Colombia, in time Carnival, it's already making the rounds among collectors.

[Robot 6]