Next Marvel One-Shot Short Flick is "ALL HAIL THE KING."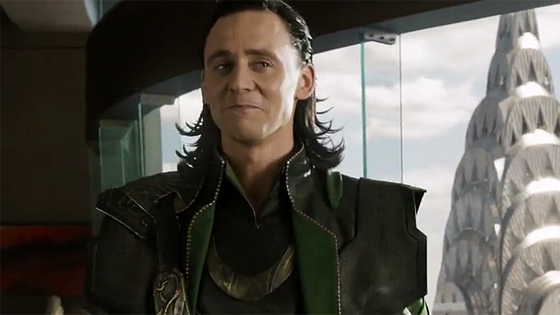 The next Marvel one-shot that's arriving in tow with the Thor: The Dark World release is going to be titled "All Hail The King." Anyone who has seen said movie has a pretty good goddamn idea who is going to be the star of the one-shot. Unless Marvel is trolling our asses, having quietly obtained the rights to Army of Darkness. Which would be the gnarliest thing ever. Ash for the Avengers Movement, please.
Following "Agent 47," Marvel is continuing their with One Shot short film series with "All Hail the King" being the next entry. Super Hero Hype dug up the news from the U.K. ratings board, and has the nuts and bolts of the upcoming "Thor: The Dark World" release, which will include the One Shot short along with the usual deleted scenes and other baubles (check out the rundown here). But the question for fans will be: what exactly is this "All Hail the King" about?

Is it the Ben Kingsley/Mandarin short that was teased during the fall? Or is it something closer to plot of 'The Dark World' with Slashfilm suggesting it'll tie into the ending "where Loki takes the throne of Asgard posing as Odin. Something showing how that confrontation and abduction went down…or maybe a short revealing Odin's current whereabouts." Something to think about for now.