Blurst of 2013 – The Faux Bot's picks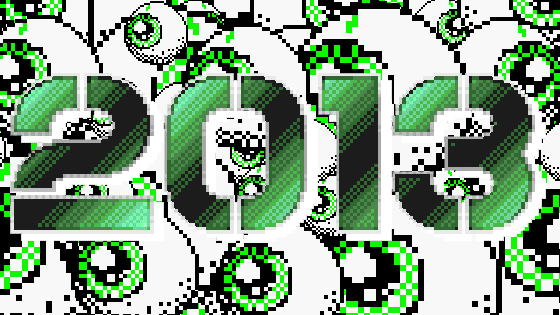 2013 is a landmark year for me in that it's the first year on record where I am leaving it feeling genuinely bitter and downtrodden. Fuck 2013, man; full of disappointment, heartbreak and embarrassment. It's the year in which I even turned my back on my beloved games industry, having to quit writing about it because I just couldn't think of anything positive to say anymore.
Still, amongst the disappointment and fatigue, my natural optimism managed to shine through: finding joy in vinyl toys, the odd game, book or movie and of course plenty of good music. It wasn't all bad, so let's start off 2014 as I mean to go on – fucking pumped, bro! PROTEIN BRO!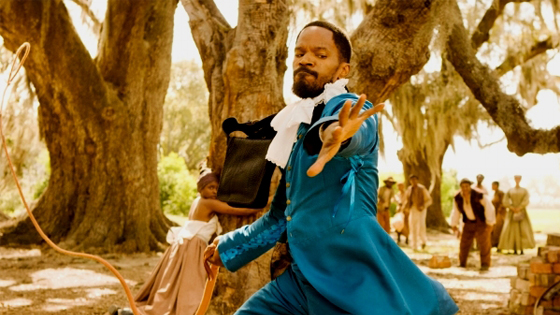 Movie of The Year: Django Unchained
OK, so technically, it came out in 2012, but what's a few days between friends, right? Plus, I saw it in 2013 and that's all that matters. There are few films nowadays that remind me why I love cinema. Call it a lull, call it the result of my own apathy, but there's no denying the way in which Tarantino is able to re-start my engine. Along with Edgar Wright and Scorcesse, QT seems to just really dig making movies and his passion is laid out on screen, told through amusing, infectious dialogue, blasts of cartoon violence and the ever-entertaining qualities of some good old fashioned retribution. Characters worth clinging to; a black hero that avoids pastiche and another soundtrack that just wouldn't quit. This film did everything right.
Game of The Year: Grand Theft Auto V
In a year that saw indie heavyweights such as Papers, Please and Gone Home sit side-by-side with the emotion-heavy storytelling of The Last of Us and The Walking Dead, you'd be forgiven for forgetting old-fashioned AAA blockbusters like Grand Theft Auto V. I, myself, nearly did so too. But upon reminding myself that the core value I want from my games is fun, it quickly became clear that there was no competition for GTA V.
This year Rockstar once again showed their unrelenting commitment to world-building, scene-setting and character creating. All of this was combined with their tightest mechanics to-date, a series-first original score that absolutely destroyed all competition and the simmering potential of their online world. Admittedly, I'm a sucker for anything involving heists, but that passion would have been quickly extinguished if Rockstar's execution were anything less than laser-precise. I have a feeling that the likes of Watch Dogs and all of its supposed next-gen splendour will remind us of just how talented Rockstar North actually are. Watch this space.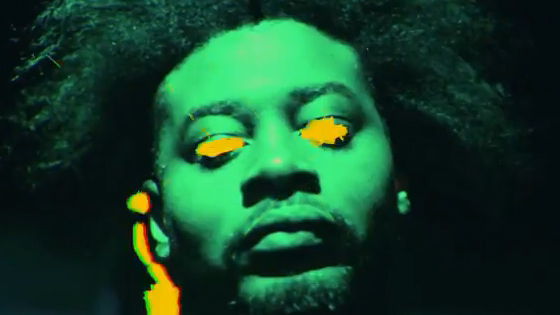 Album of The Year: Danny Brown – Old
For the past year or two I've listened to more hip-hop than I ever thought possible. Amongst so much greatness – Lil Ugly Mane, Run The Jewels, Das Racist (RIP) – one voice has managed to play louder than all of the others. Danny Brown's raspy chicken-choked madness sounds like the exact opposite of anything I ever imagined listening to. Then it begins to click – you hear rhyming patterns your feeble brain had never previously thought possible; you hear a man so dedicated to the art of eating a pussy that you feel he deserves an award for his efforts in the field and, as if that weren't enough, beneath the delirium and irrepressible energy you can hear the lamenting of a man disgusted by his own affinity for consumerism and a man who is trying not to forget how lucky his is to be here and now without unimaginatively palming it off to The Lord Above like every other successful rapper ever.
I never imagined Danny's follow-up to the outstanding XXX could meet the high standards he had set for himself, but he exceeded them with what seems like very little trouble at all. An album of two halves (literally) Old is nothing less than accomplished and one of the finest albums I've ever heard. Stone cold classic, bruh, bruh.
Book of The Year: Junot Diaz – Drown
I admit I'm not the greatest with reading and I'm not even sure when this came out, but I read it in 2013 and it stayed with me more than anything else. There are a million things to love about Diaz – his energetic, vibrant dialogue, his soul-crushing prose that makes you regret even bothering with your own metaphors being among them. However, it's the way in which Drown seamlessly transitions to and begins to explore the father character that really killed me.
If, like me, you've got them 'daddy issues' then you'll perhaps understand just how masterful and enriching this read is. What Diaz does is not encourage empathy for the father, but allow us to understand him and therefore, ultimately, avoid becoming him, if, you know, you worry about that sort of thing. Not easy to achieve and done with seemingly little effort.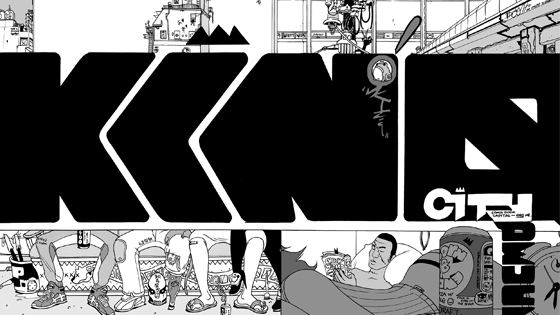 Comic Book of The Year – Brandon Graham – King City
Again, apologies if this wasn't actually released in 2013, but that's when I read this epic tome of madness so it's going in. King City is pure, unbridled, completely-off-the-script stream of consciousness madness. Cats that do everything, super-detailed two page spreads that double as board games. In short, the most vibrant and exciting thing I've seen since Taiyo Matsumoto's Black & White (or anything of his for that matter).
TV Show of the Year: BREAKING BAD OK WE'RE DONE HERE…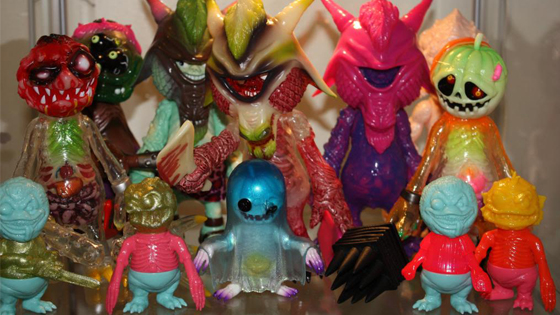 Highlight of The Year – New found love for Japanese Soft Vinyl toys
The world of these toys – Sofvi, Sofubi, Kaiju even – is illusive and shady. It's a hobby filled with wonderful, passionate and helpful characters, just as much as it is with those who judge you on your cultural capital and will do everything possible to keep you out of their circle jerk in order to preserve their own lifestyle. In this sense, the world of these collectors is very much a proper subculture. It has a language, the beginnings of a dress code, music, heroes and villains. Die hards will tell you it's not 'the good old days' and they should, that's their job, young bucks will desperately try to justify their tastes and upstarts will enter the game and blow minds. I love my toys and I love this world, warts n' all.
Disappointment(s) of the year – The games industry at large, the cinema, the real world. Y'all better sort your shit out for 2014.
Looking forward to – Metal Gear Solid 5, or the opening chapter that dumbasses like myself will pay £40 for just to have a taste. The Wind Rises.
Desperately hoping for – more positive vibes, a home to call my own, peace & tranquility, great things for all of those that I love. BEAMING POS-VIBES WORLDWIDE.