'TERMINATOR' getting New TV Series. It'll tie-in with movie reboot.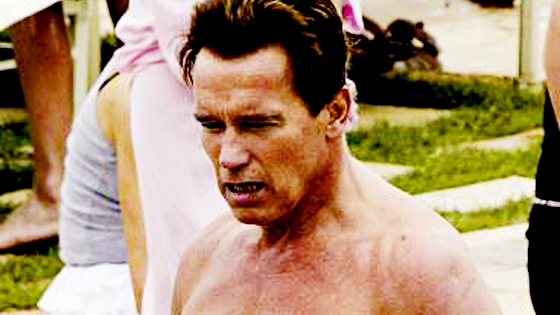 Is anyone around here a Terminator fanatic? I really can't muster a fuck regarding the franchise, despite Terminator 2 being one of my favorite action movies of all time. So when this sort of shit is announced – a television show tying into a new movie – I just sort of shrug. I go, "where's the beef?! Where is it?!" Everyone just looks at me weird like, dude, we're talking about television shows. Not hormone-drenched cow flesh.
Well this was unexpected. It's just been announced a new Terminator television series is being developed, a series which will tie-in to the upcoming reboot trilogy. They've got Thor and X-Men: First Class writers along for the ride but the premise has us both slightly worried and hopeful.
Last we heard on the Terminator front was a short-list of actresses up for the role of Sarah Connor in the film reboot. Originally, Emilia Clarke, Brie Larson, and Margot Robbie's names were floated, then Orphan Black's Tatiana Maslany. Though more recent reports have it down to just Clarke and Larson now. Director Alan Taylor, of Game of Thrones and Thor: The Dark World fame, is helming at least the first film in this new trilogy.
The Hollywood Reporter now say producers have hired, "writers Zack Stentz and Ashley Miller to write and executive produce a new Terminator television series that will be in conjunction with the rebooted feature. Skydance and Annapurna have combined the forces of the creative teams behind both the film and TV series for the new project."
What exactly does that mean for the series and films? We're not quite sure, but here's what THR says about the plot of the TV show:
The TV series will follow a critical moment from the first Terminator film (1984) and, where the film's story goes one way, the upcoming series will take the same moment in a completely different direction. As the rebooted film trilogy and the new TV series progress, the two narratives will intersect with each other in surprising and dramatic ways.
Anyone? Anyone pumped? Grab the pump. Pump me up. Then cover your eyes.