Buy These Flippin Comics!!! (11.06.2013) – Cold November Rain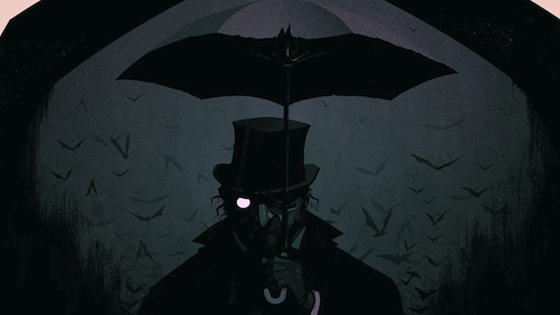 Hey folks, Johnny here for another week of comics mirth, mayhem, and pull-list jibber-jabber!  As I write this, I'm looking out my window on a cold, wet, Midwestern fall day – miserable in all respects, but perfect for one thing: sitting inside, listening to music and readin' comics!  For shut-ins like myself the Comixology app has been a godsend in that if the weather doesn't abide, no matter, I can grab all this week's goodies digitally.
Remember, you can check out all this week's releases HERE.
As always, if I don't mention a book that you think deserves more love, speak up!  Though my wallet doesn't quite agree, I'm always eager to try new books, and the OL community wants YOUR input.  Yes you.  I'm pointing right at you.  This week brings kind of an eclectic group of titles, so let's get down to business, shall we?
—-
Batman Black & White #3 – DC Comics
WOW!  Last issue's Rafael Grampa story was goddamned spectacular – a twist that I never saw coming and a fun little addition to the Batman mythos – again, these stories are outside the traditional DCU-continuity, and I think that gives the creators involved much more freedom to tell some interesting short stories in the world of The Bat.  This issue has Lee Bermejo, Marv Wolfman, Paul Dini, and Damion Scott all involved, plus that spectacular cover by graphic design extraordinaire Olly Moss.  I love, love, LOVE the Penguin umbrella-as-Batsymbol.
—-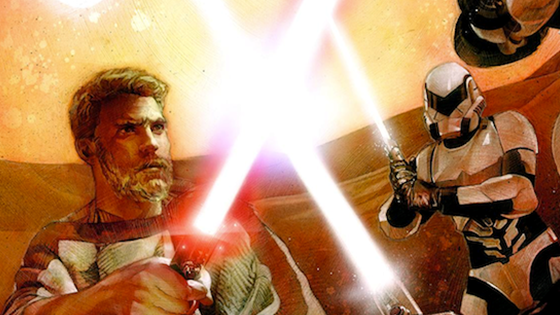 Star Wars: Lucas Draft #3 (of 8) – Dark Horse Comics
It bums me out that a couple of companies would rather use their own app to distribute comics (I don't blame them, but I'd rather have all my eggs in one basket, so to speak), and Dark Horse is one of those guys.  The first issue of this story I didn't really dig, and I think it's because it was pretty wildly different than the Star Wars I know and love.  I'm actually quite surprised at the many changes made that got us to Episode IV from this original draft.  After the second issue I enjoyed the differences quite a bit more, and I think I'll be buying this book for the duration.  In this issue we got some lightsaber-wielding Stormtroopers (I KNOW, right?!?!?!) – count me in!  Also, Mike Mayhew's art has been fantastic, and entirely faithful to the great old Ralph McQuarrie concept designs.
—-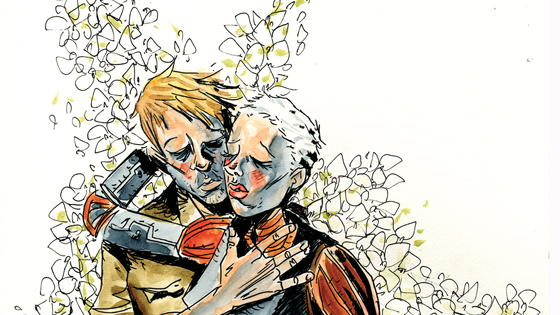 Trillium #4 (of 8) – Vertigo DC Comics
Gaaaaaah….sometimes waiting for trade is the pits!  I really just wanna put Clint Mansell's The Fountain soundtrack and read this whole story cover to cover, soaking in Jeff Lemire's beautiful sci-fi/time travel epic love story in one sitting.  This would be the perfect day for it, too!  I hear it's been pretty great so far.  Sadface.
—-
Catalyst Comix #5 – Dark Horse Comics
*points at cover * – Paul Pope cover guys.  You KNOW I'm there.  Oh, and Gamma artist (and OL fave) Ulises Farinas contributes on art chores to Joe Casey's pop-punk superhero story.  If Grant Morrison is The Clash, I'd like to think of Casey as Green Day.  Watered down, more accessible, but still some crazy ideas and some great commentary on the medium.
—-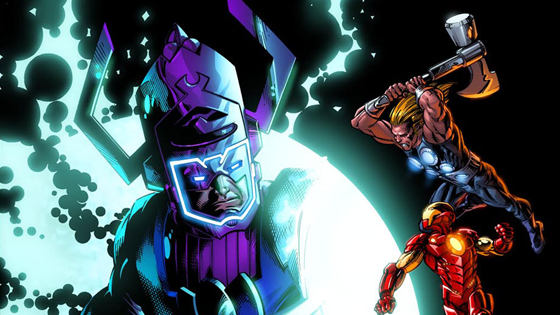 Cataclysm Ultimates Last Stand #1 – Ultimate Marvel Comics
I mention this book not because I'll buy it, necessarily, but because I know I got some Ultimate-heads in my reading audience, and I wanna make sure you guys know this drops this week.  This could be it, guys – the END of the Ultimate Universe (it won't be).  Suffering from event fatigue, I will be watching this closely from the sidelines, ready to jump in and snag it if I hear good things.  The cover to the first ish is pretty lame tho…Galactus is supposed to be bigger than 4 people high, right guys?
—-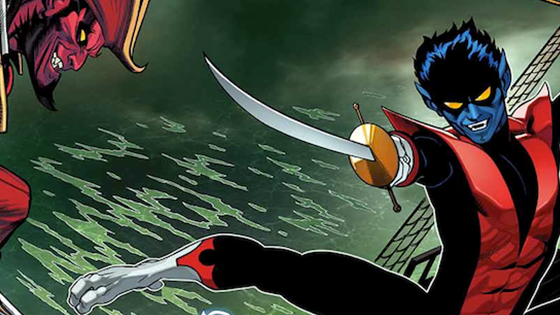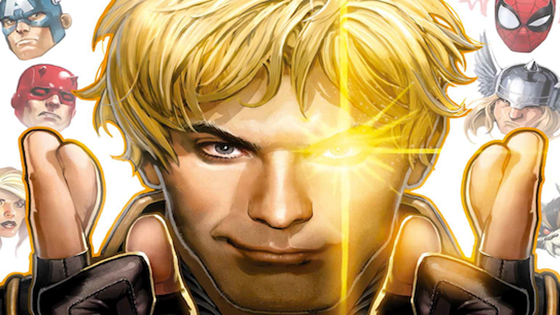 The X-Corner:
Amazing X-Men #1
Longshot Saves the Marvel Universe #1
The past rears it's fan-favorite head as two of the biggest X-Men of the Chris Claremont 80's days come back into the spotlight.  I'm happy to see Longshot seeing some play again, not so much with Nightcrawler, but only because they "killed" him, and as bad as "Event Fatigue" gets (I sincerely think "Event Fatigue" could be in the DSM-V), "Bringing Dead Characters Back Stress Disorder" could be an even worse illness.  In the future, when the Comedian is brought back from the dead for Watchmen 2:  Electric Manhattan, I will need to be put in a straightjacket and shipped off for good.  But I digress.  I'll probably grab both of these books because I'm such a ho' for dirty muties.
—-
QUICK HITS!
Superman Unchained #4 – Yeah, apparently this is still a thing!  It's the continuation of the story time (and Jim Lee) forgot.
East of West #7 – Probably should have been one of the featured titles, but a fella's only got so much space!  Definitely deserves a mention – Hickman has had a fantastic year of books.
Manhattan Projects TP Vol. 3 – Speaking of which, for those of you who buy books in trade (like myself), Hickman's OTHER fantastic Image book drops it's third trade today.  This is my favorite of Hickman's works – the ideas don't get much crazier, and Pitarra's art is fantastic, reminiscent of Frank Quitely.
 —-
So that does it for me this week.  I'm gonna cuddle up with this third Manhattan Projects trade, crank Lou Reed's Transformer, and waste the rest of my Wednesday…how bout you guys?