Jeff Lemire is creating SUPERHEROINE based on REAL LIFE TEEN ACTIVIST. Lemire ++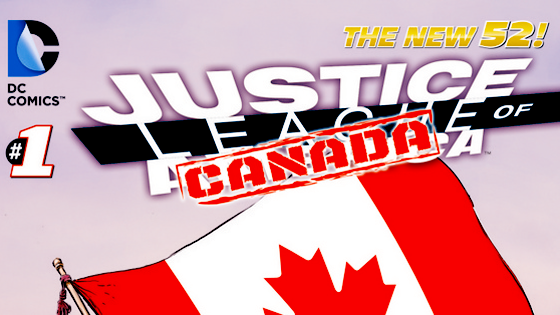 Jeff Lemire is a solid dude. All the dope titles. Creating a superhero team for the Brothers Omega's motherland. But now he's upping his solidness. Doing himself one better. Lemire is going to be creating a superheroine for Justice League of Canada based off of a real life teen activist.
When DC announced that the fallout from its Trinity War and Forever Evil story events would result in the Justice League of America moving to Canada (aside from some obvious jokes), Canadian comics creator jeff Lemire said that he'd be creating a brand new superhero for the team, one that "reflects a real part of our cultural identity, who could be a real Canadian teenager."

CBC has the news that not only has Lemire decided to look to real Canadian teens for inspiration, he's chosen one teen in particular: Shannen Koostachin, a teen activist of the Cree Nation who fought for the rights of First Nation children to be provided with safe and comfortable schools.

Koostachin began her activist work in 2007 when the Canadian federal government, responsible for funding education on First Nation reserves, broke its third commitment to rebuild her former school. The J.R. Nakogee elementary school had been condemned since 2000 due to a "decades old" fuel leak, with students being taught in makeshift portable units instead of fully equipped classrooms. Her online campaign, Students Helping Students, sought to help her home town of Attawapiskat rebuild its school, and by the age of fourteen, after speaking for Students Helping Students to newspapers, conferences, and in front of the Canadian parliament building, she was nominated for the International Children's Peace Prize. Unfortunately, Koostachin died in a car accident in 2010, just shy of her sixteenth birthday.