Cosplay: BAYONETTA got ALL THAT LATEX, ALL THAT SASS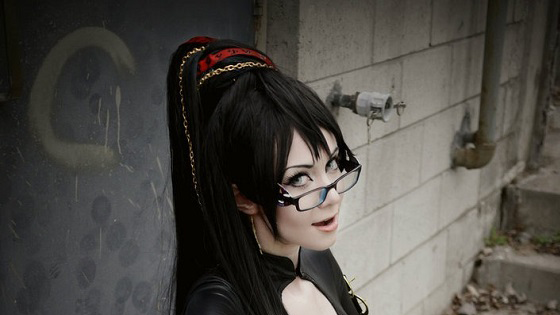 Jesus save me from my sins. Lords of Kobol purge these dark, strongly erotic thoughts. Bayonetta cosplay has once again reared its gorgeous head, and my loins seethe.
Whenever someone dresses like Bayonetta, the first thing I look at is how they wrangled her hair. It's insanely long and the 'do makes no sense. Cosplayer TraumaCentreGirl has managed the challenge creatively though; it looks like she used fabric and fringed the bottom to look like hair. She made the entire costume as well as the accessories, and she looks beautiful.

Photos by Ducesa.