Cosplay: RED SON WONDER WOMAN gets my HAMMER AND SICKLE GOING…I hate myself.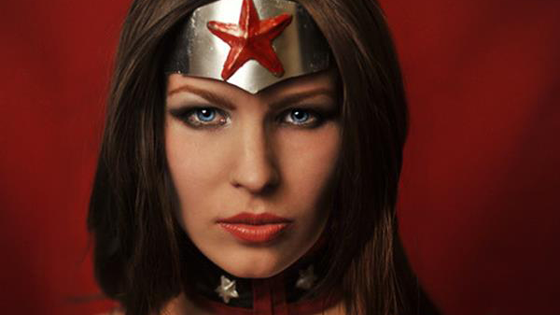 Here's some jazzy cosplay for you to take across the chest on a Friday. Some Red Son-edition Wonder Woman. Just balling out of control for the Motherland. Joey Stalin and all that shit.
This Red Son Wonder Woman cosplay features the beautiful Nemuo13 as photographed by Haji-san. Her costume is great but you just gotta love the tank they've got as a prop.