AARON TAYLOR-JOHNSON confirmed as QUICKSILVER in 'AVENGERS 2'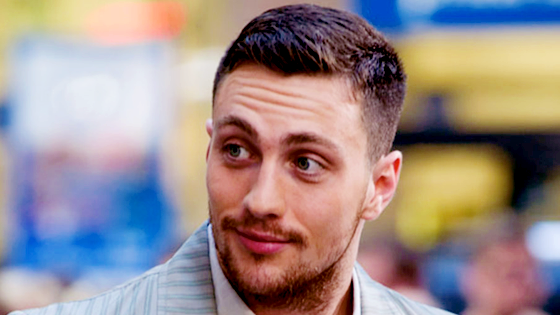 Filed under: things we already knew. What Taylor-Johnson confirmed months ago, is uh, confirmed by other people and stuff.
Earlier this week, Samuel L. Jackson, who plays one-eyed super-spy Nick Fury in the Marvel universe, confirmed that Elizabeth Olsen had, indeed, been cast as Quicksilver's sister Scarlet Witch (Marvel has yet to unleash any kind of official statement). So now the film's cast looks pretty locked down, save for any surprises the studio will throw our way.

"The Avengers: Age of Ultron" will reunite Robert Downey, Jr. as Iron Man, Mark Ruffalo as The Hulk, Scarlett Johansson as Black Widow, Jeremy Renner as Hawkeye, Chris Evans as Captain America, Chris Hemsworth as Thor, and Jackson as Fury. They will be joined by new cast member James Spader, who will be playing villainous robot Ultron.

Quicksilver is known for his lightning-fast speed (sort of like DC's The Flash), and, for reasons that still haven't been made abundantly clear, will also be seen in next summer's "X-Men: Days of Future Past" (in that film he'll be played by "American Horror Story" vet Evan Peters).

In addition to his super-heroic performances in the two "Kick-Ass" movies, Taylor-Johnson has also appeared in the Oscar-nominated "Albert Nobbs," Oliver Stone's drug world thriller "Savages," and Joe Wright's deeply brilliant (and sorely underrated) period romance "Anna Karenina" (seriously, that movie is amazing). Next summer Taylor-Johnson can be seen (alongside Olsen) in "Godzilla," playing a soldier who goes up against the buildings-tall super-monster.