NETFLIX GET: Aziz Ansari premiering next stand-up special on the service.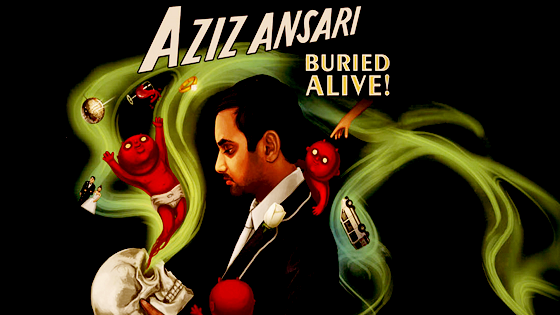 Netflix has landed a big, beefy comedic debut from a small, wiry beloved little man. Aziz Ansari is dropping his next stand-up special on the service first, in a snag for the streaming original content Leviathan. I don't particularly give a shit about Ansari, but the kids are absolutely mad for the guy. Maybe the adults too.
Netflix has been making some big moves lately, outgrowing its days as a virtual Blockbuster (remember Blockbuster?) to offer some seriously great original programming. Its upcoming launch into the world of comedy will pack some power too — Aziz Ansari's Buried Alive stand-up special debuts on Netflix November 1st.