Buy These Flippin Comics!! (8/21/13) – Superman is Not Down With Bondage!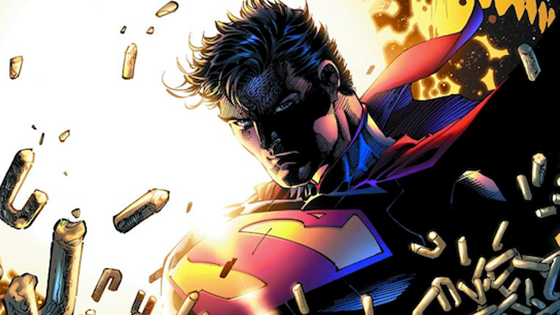 Yo, yo, yo!  Since Breaking Bad has started back up, I find myself only talking in Jesse-isms.  Not such a crippling affliction, but I may call one, or all of you, bitches.  I offer an apology in advance.  But that's not why you all are here.  You're here for this week's batch of comics, funnybooks, trade paperbacks, graphic novles, and other sorts of expensive nonsense that tickles us in our respective bathing suit areas.  Or maybe just our brains.  I still wear a swim cap, so I can count that as both.  Hit the jump and let's discuss!
—-
Superman Unchained #3 – DC Comics
I hate, hate, hate the title of this book!  Hate it.  Given the context of the plot of the series thus far, it makes zero goddamned sense.  Plus, DC is already putting out "Django Unchained," the too-long-in-the-finishing mini-series adaptation, and IDW(?) is putting out Red Sonja Unchained.  So two books already with the "Unchained" moniker, and Supes having the most ill-fitting.  I'm down with some Jim Lee splash pages.  I dig Scott Snyder.  But the title of this book (and that particularly bland cover…yecccch) is such a misnomer.  If Supes had been captured and imprisoned on an alien planet, only to break loose and spark a revolution a'la Spartacus or something, I could see it.  If Clark Kent had gotten hooked on some high-grade Kryptonian Meth and started a drug-spiral the likes of which haven't been seen since Jesse Spano wigged out on caffeine pills and killed Mr. Belding, THEN the "unchained" might be appropriate.  What we have is a completely normal Superman book with a dumb title.   Positive Spin Time:  I really dig the New-52 Superman outfit.  Like, a lot.
—-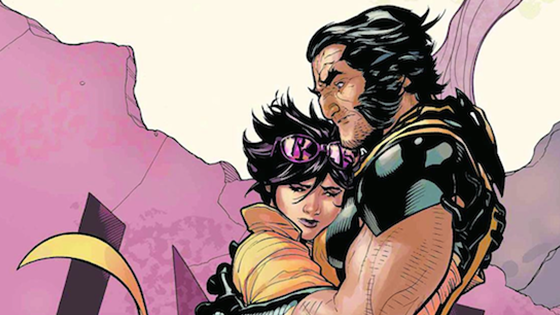 X-Men #4 – Marvel NOW
I still don't understand, really, wtf happened at the end of issue 3, or much care, but I think where the strength of this book really lies is how the X-Women interact with each other.  I really dig that this is a fully-functioning X-unit, that there are no X-bros around, and none are really needed, as Storm, Rogue, Psylocke, Shadowcat, and Rachel Summers (what is her codename these days anyways?) are some badass heavy hitters fully capable of taking all comers.  I'm with Caff-Pow when he says that he digs the way Coipel draws Jubilee.  I'm actually a huge fan of all the character design work/costuming in this book.  Slowly warming to this title, guys.  What say ye?
—-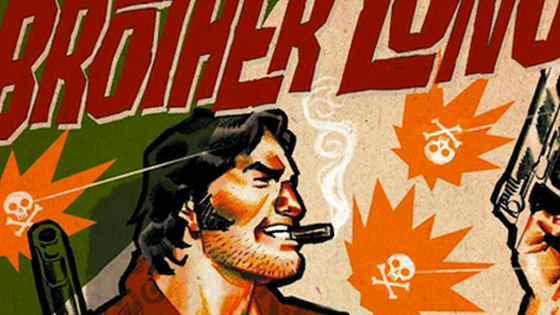 100 Bullets Brother Lono #3 (of 8) – DC Vertigo
I won't spoil any of the fun to be had from the 100 Bullets original series if you haven't read it, suffice it to say that Lono, an Ex-Minuteman (an elite squad of bad motherhumping assassins/bodyguards/soldiers), was one of the most popular, and brutal, characters in a series that had plenty of carnage and chaos.  This limited series brings him back, with all three major creative players from the original series (Brian Azzarello, Eduardo Risso, and cover artist Dave Johnson) bringing the fierce sumbitch to life.  I'll certainly be buying this in trade, as I believe Azz and Risso work magic together, and 100 Bullets is one of my favorite series…if anyone else has been picking this up, hit us up in the comments and tell us how it's going!
—-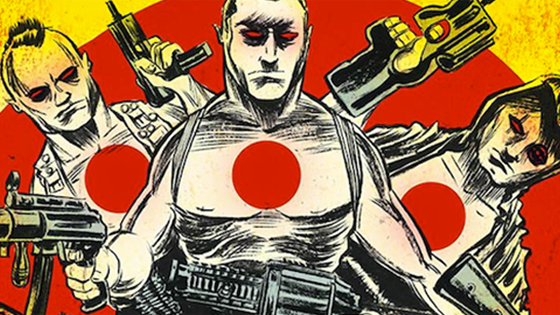 Bloodshot #0 – Valiant Entertainment
Some of you keen-eyed readers may recognize the artist above just by style alone…yep, that's Matt Kindt, who is the author of this special backstory issue (and variant cover artist) about everyone's favorite memory-wiped super-soldier not named Logan or Jean Claude Van Damme.  I'm not a Valiant guy.  Like, at ALL, but I might just snag this issue because I trust ya'll's opinion of Kindt, and I like a good super soldier yarn (nobody beats Larry Hama's GI Joe Snake Eyes tales – NOBODY).  There you go, Valiant fans, I finally mentioned on of your guys' books!  Hoo-ray me!
—-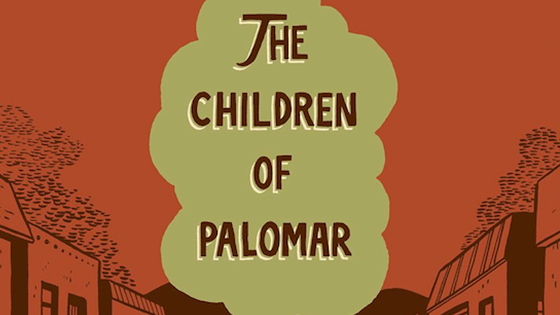 Children of Palomar HC – Fantagraphics Books
The Hernandez Bros., Jaime and Gilbert, are cartooning royalty.  I'm more of a "Love & Rockets" kinda guy, authored by Jaime Hernandez, but I also dig the weird slice-of-life stories of "Palomar," which is the fictitious Central American village in many of Gilbert Hernandez's works.  He revisits that town in this collection, and anyone looking for some great cartooning should look no further this week.
—-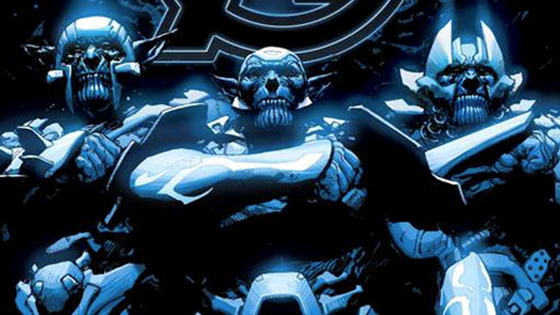 Avengers #18 – Marvel NOW (Infinity Tie-In)
So how dope was Infinity #1, huh folks?  Don't get me wrong, I am way more into the personal, down-to-Earth superhero stories.  Street level heroes like Hawkeye – in his Fraction incarnation – and Daredevil, are really more my speed.  I think that ever since Crisis on Infinite Earths there is a universe-ending, mega-crossover event at least once a year (seems like once a quarter for Marvel).  It grows tiresome.  Bland.  Stale crackers.  Leave it to my man J. Hickman to inject some much-needed OOMPH into the "Everything on the line" game.  With a little help from Thanos, natch.  I'm not going to be shilling every Infinity tie-in here.  They ARE NOT necessary.  Please stop giving Marvel your money.  Hickman will tell his tale just fine in the 6 issues of the series, plus another 5 or 6 in his Avengers books.  Please don't go buy Iron Man Eats a Sandwich .1 – Infinity Tie In…you're only kidding yourself, and the devil/mouse-eared villains at Disney will sleep soundly on a bed of your money.  Anywho, this is one of the "essential" tie-ins, and I'm not gonna try and sway you from snagging this one.
SIDE NOTE: How incredible was that flippin epilogue(?) story in the first issue of Infinity!?  That was the first Marvel book in a long time where I really didn't mind the cover price.  It was PACKED!
I think that'll do it for me this week, bitches! (Whoops –there it was)  No b-sides…pretty light week for me, although there is a sweet looking 10th Anniversary Edition of Neil Gaiman's Marvel 1602, which is one of my favorite Marvel stories of all time.  If you've never read it, now is your chance.  Anyways, hit us up in the comments and yell at me for my awful picks, and praise your own!