JOHN WILLIAMS CONFIRMED to score NEW 'STAR WARS' TRILOGY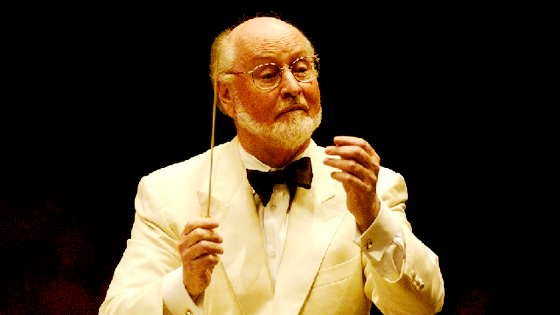 J. Willy is in the fucking house, folks! The iconic composer has been confirmed to score the next trilogy in the Star Wars saga, and here is hoping he drops more than one memorable tune in these next three movies. 'Cause yeah, all I remember is the uber-dope "Duel of the Fates."
Of all the rumors swirling around "Star Wars: Episode 7" and the subsequent sequels and spin-offs, this was probably the most no-brainer obvious as being true. Hell, even J.J. Abrams himself said back in April thatJohn Williams—who provided the iconic music of the original "Star Wars" and never looked back—would likely return to score part seven, and it turns out the composer is in for the long haul.

Not only do Germans love David Hasselhoff, they love "Star Wars" and right now in Essen is the Celebration Europe event celebrating all things Jedi. And producer Kathleen Kennedy was on hand to drop this little morsel of news (via Empire). "I had breakfast with someone very important to the 'Star Wars' family on Friday," she teased, "and he has committed to being involved in the next three films, and that is Mr. John Williams."

While some of us might have preferred to see what Abrams regular Michael Giacchino could do with the franchise, we can't complain too much about the return of the man whose score is as much a defining aspect of "Star Wars" as any of the characters. And in a perfectly blend of synergy, the official "Star Wars" YouTube channel dropped an interview with John Williams this morning where he shares his excitement at returning to the series, notes that he hasn't read a script yet and shares his belief that Abrams is the right person to carry on the torch from George Lucas.