MARVEL ANNOUNCES 'AVENGERS' SEQUEL, 'AVENGERS: AGE OF ULTRON.' WOOO.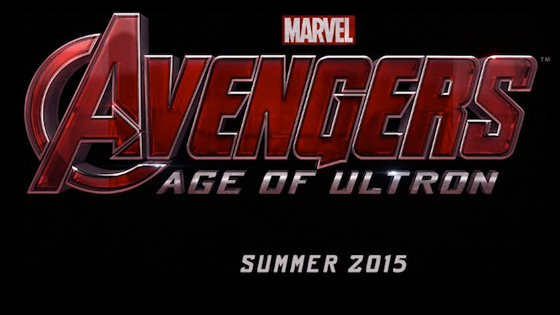 Fucking Christ, SDCC. I'm supposed to be drinking with friends, bowling and shit. Then you drop this fucking news on a Saturday night. So uh, yeah. The Avengers sequel has an official title.
Well, that was kind of anti-climactic. With Warner announcing a untitled Superman & Batman film for summer 2015 earlier today, fans at Comic-Con were hoping that Marvel Studios would try and top the rival studio with various possible announcements. After all, there's been plenty of talk about Phase 3 films and Marvel has planned two dates for 2016 (May 6, July 8) and one for 2017 (May 5) without revealing what those films will be. But it wasn't meant to be. If you were hoping to hear announcements about "Dr. Strange" or "Black Panther" movies, or more casting about the "Avengers" sequel, it didn't happen.

The best fans got? Though they didn't seem to mind at all, was the title of "The Avengers" sequel that also revealed its villain: "Avengers 2: Age of Ultron" (you can obviously see the new logo above).  Created by Roy Thomas and artistJohn Buscema, Ultron is a living automaton who in the comics is later revealed to be the creator of the Avengers character Vision (who seems poised to be joining the sequel and as probably played by Vin "can't keep any secrets" Diesel (an announcement involving Diesel is apparently coming at the end of this month, probably the aforementioned casting). No other 'Avengers' details were released including who will play the two new characters Quicksilver and his sister the Scarlett Witch.