Cosplay: STEAMPUNK ROGUE AND PHOENIX are Victoria-ious. Or something.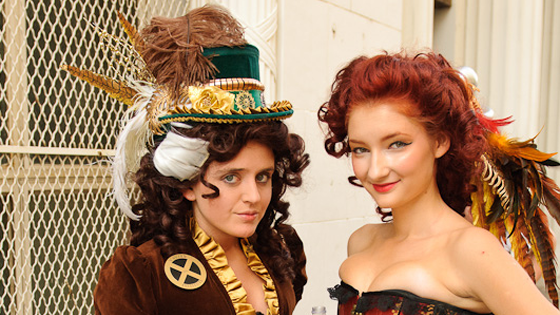 When fandoms collide! I'm not really sure if Steampunk is a fandom though, or if it is some sort of lifestyle? Eh. You know nothing, Caff-Pow. Anyways. Here are two lovely ladies cosplaying the shit out of gorgeous Steampunk Rogue and Phoenix costumes.
Hit the jump to check out the full photo by Ron McKitrick.