'RATCHET & CLANK: INTO THE NEXUS' IS REAL; GIVING ME AROUSAL TIME.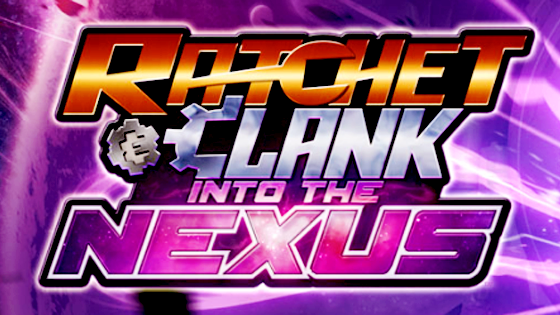 Well, God be good! After Insomniac Games dropped that Fuze? Fuse? Fuzzy? with its mature multiplayer nonsense, I had feared the company and I had parted ways. Well, it looks like them fuckers have won me back. With an an accidental early reveal of a new Ratchet game.
It seems that Insomniac Games and PlayStation won't be giving us that much of a surprise tomorrow with their new announcement, as a page on Insomniac's website (since removed) has seemingly confirmed Ratchet & Clank: Into the Nexus.

Though systems or a release date wasn't detailed, here's the general overview of the game from the website, as captured by NeoGaf:

Ratchet and Clank are back! The beloved duo return with an original single-player epilogue to the acclaimed Tools of Destruction and A Crack in Time. Ratchet & Clank: Into the Nexus is a story-driven platform adventure with humor and heart, featuring outrageously upgraded weapons, extreme planet hopping and brand new worlds begging to be explored. Into the Nexus marks a true return to form for the acclaimed series.

After one of the most infamous manhunts in galactic history results in the capture of Vendra Prog, Ratchet and Clank offer to escort the dangerous criminal to the Vartax Detention Center. After a daring orbital jailbreak at the forgotten edge of the galaxy, Ratchet and Clank find themselves lost in an abandoned sector. There, in deepest space, they uncover an inter-dimensional event that threatens the universe—and forces Ratchet to decide what's really important.

Features:

A return to the Future – Series protagonists, Ratchet and Clank, return along with Captain Qwark, Talwyn, Cronk and Zephyr in a brand-new, story-driven single-player adventure.

Even more crazy weapons and gadgets for your arsenal– Arm yourself with a variety of exotic new weapons and gadgets, including the Winterizer and Nether Blades.

Clank strikes back – All-new gameplay offers inter-dimensional challenges where Clank can alter gravity, manipulate objects and solve mind-bending platforming puzzles.

Discover new worlds… and the dangers of space – Traverse through the zero-gravity of space and explore a mysterious sector filled with new planets to explore along with hidden dangers and dark secrets yet to be uncovered.
Fuck yes. Now I just need to know what console this will be for. 'Cause I ain't buying a PSPVITALITY or whatever. Feed my PS4, IG. Feed it.