FIFTH 'TERMINATOR' is a REBOOT dropping June 26, 2015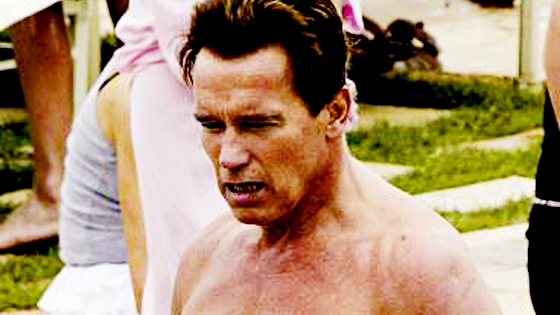 The fifth Terminator flick is coming! Is anyone excited for this movie? No? Well, how about this! What if I told you it was a reboot? Eh? We all fucking love those! Wee!
Paramount, Skydance and Annapurna Pictures have just announced that Terminator 5, potentially starring Arnold Schwarzenegger, will be released June 26, 2015. It's being framed as the first film in a new trilogy.

The press release refers to the film as a "reboot" and says the trilogy will "standalone" from the first four films. That certainly suggests this film won't be in the same timeline as the James Cameron classics, or less classic Jonathan Mostow and McG films.

No director is yet attached, but Laeta Kalorgridis and Patrick Lussier are writing the screenplay.

Here's the press release from Deadline:

Skydance Productions, Annapurna Pictures and Paramount Pictures have jointly announced they will partner on a rebooted "TERMINATOR" movie, to be released by Paramount Pictures on June 26, 2015.

The first in a stand-alone trilogy, "TERMINATOR" will be produced by Megan Ellison of Annapurna and David Ellison of Skydance. Dana Goldberg and Paul Schwake of Skydance will serve as executive producers. Laeta Kalorgridis ("Avatar," "Shutter Island") and Patrick Lussier ("Drive Angry") are attached to write the screenplay.