KAREN GILLIAN of 'DOCTOR WHO' rocking 'GUARDIANS OF THE GALAXY' role as villain.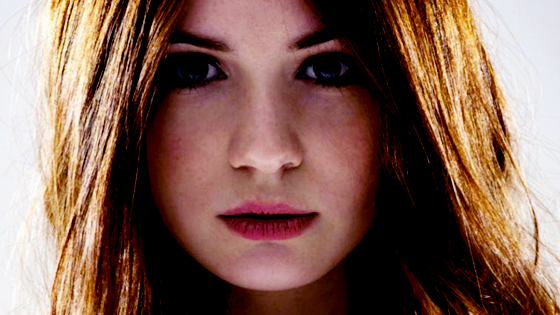 I continue covering Guardians of the Galaxy news, not really familiar with both the Universe, and half the cast. Whatever. It's a ridiculously expensive space epic set within the Marvel Universe. That alone has my attention. The latest addition to the cast is Karen Gillan. She's from Doctor Who, which I also don't know much about.
Could the cast of Marvel's Guardians of the Galaxy movie get any more insane? Karen Gillan, who played the beloved Amy Pond on Doctor Who, is joining the movie as the "lead female villain."

According to Hollywood Reporter, Gillan will be part of a troika of villains, along with Lee Pace and Michael Rooker. The heroes of the film include Chris Pratt as Starlord, Zoe Saldana as Gamora and Dave Bautista as Drax the Destroyer. (But still no word on who's playing the all-important role of Rocket Raccoon.) And the supporting cast reportedly includes John C. Reilly and Glenn Close, as the Agent Coulson and Nick Fury of the Nova Corps. respectively.

This would all be sounding like a bit of an overstuffed mess, if we didn't have a modicum of faith in director James Gunn after films like Slither and Super. In any case, can't wait to see Gillan playing someone evil for a change.