BEN TEMPLESMITH + WARREN ELLIS = Cover art for 'DEAD PIG COLLECTOR.'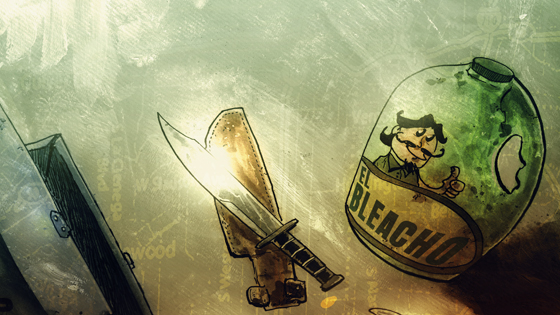 Warren Ellis is dropping an ebook on June 15 called Dead Pig Collector. Ben Templesmith is providing cover art for this son of a bitch, and it is gorgeous.
Warren Ellis has a new ebook debuting June 15 called Dead Pig Collector, and Sunday, via his Machine Vision email list, he revealed the book's cover, by his Fell collaborator Ben Templesmith.

Dead Pig Collector, Ellis says, is "a love story. It is also about killing people and effectively disposing of their bodies." Check out the complete cover after the jump.