Cosplay: STEAMPUNK LADY IRON MAN. Iron Lass?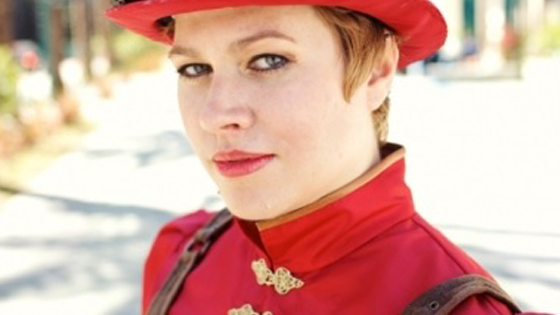 More cosplay? Why the fuck not. It is Iron Man 3 day, after all.
One of the most fun parts of going to conventions is suiting up, and Michelle of The Suitcase Studio really went the extra mile. She donned a fabulous and pretty much perfect steampunk Iron Man costume. It was designed by her husband and put together by her mother-in-law (too much talent in one family if you ask me), and this striking outfit is the result. I especially love the little things like the clasps on the jacket, the spats, and the pleating on the corset that looks like Tony Stark's armor.