My fave comics site, COMICS ALLIANCE is shut down.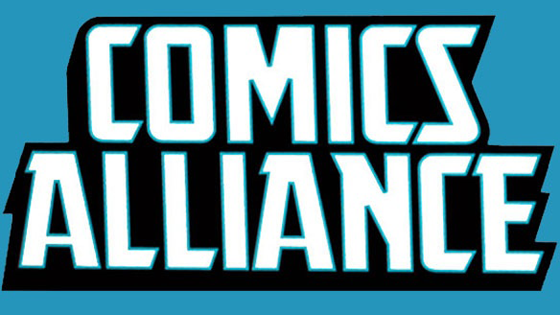 Fuck. Comics Alliance has long been my favorite comic book site. Sure it is owned by those same pigs at AOL who shut them down. Sure. However, I often found them a balm to soothe the agitating bullshit of websites like CBR. A site which should be more accurately known as Slinging The Corporate Titles Through Inflated Nonsense Reviews. Okay, that isn't the most catchy title. But still. Despite being owned by those pigs, they often generated wonderful articles, entertaining news, and…other positive adjectives. It's with a heavy heart that I read about their closure, and I wish all of them well.
Last week, Aol shut down a large portion of its Aol Music division, and now reports are circulating that the popular comics blog ComicsAlliance is the latest to get the axe. A number of ComicsAlliance staffers have posted messages on Twitter that appear to confirm the shutdown; writer David Uzumeri posted a "goodnight, @comicsalliance" message earlier today, while founder of ComicsAlliance and current Wired editor Laura Hudson said, "So the news is out: ComicsAlliance has been shut down by Aol."

It's not immediately clear what caused the shutdown — Hudson says on Twitter that it "wasn't performance related" and went on to say that "traffic on the site was better than ever." Neither current editor-in-chief Joe Hughes nor the official ComicsAlliance Twitter account have acknowledged the shutdown yet, but Comic Book Resources has reportedly confirmed the site's closure. It also pointed out a conspicuous absence of new content over the weekend, despite several major events taking place. The site itself is still live, but only one story has been posted since Friday. We've reached out to Aol to find out more about the apparent shutdown and will update this post with any new information.