Cosplay: ARMORED WONDER WOMAN looks ready for battle, not the beach. Practicality++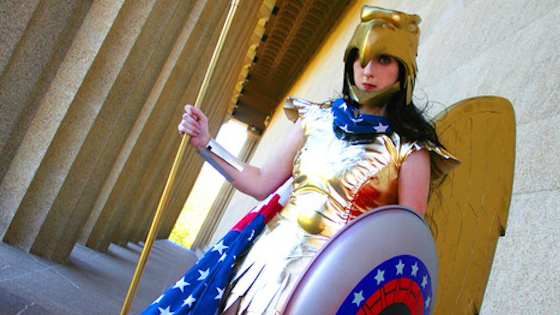 Take the headline as a compliment. I love seeing Wonder Woman cosplay where she appears done up and ready for battle, not rolling deep and anticipating flashing butt hole at her foes.
This amazing Wonder Woman costume was designed by cosplayer kelldar who worked on the outfit with her husband over the course of several years. He took her head measurements and then sculpted the helmet out of clay. Kelldar then fashioned wings from home insulation foam and cut much of the rest of the costume from leather. The end result makes it worth the effort.