Butcher Billy mashes up MARIO with SID & NANCY for gorgeous ANARCHY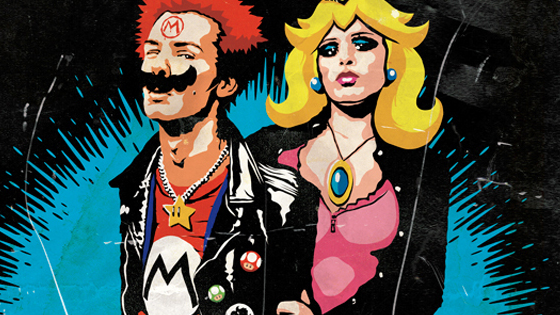 Fuck yeah! The new Butcher Billy jam is here, and this time he is taking his talents to anarchy. The pop-cultural remixing maestro has exorcised the glimmer of the Mushroom Kingdom from Mario's soul, replacing the sheen with a gritty Sid & Nancy vibe. The winners? All of us.
We've seen Mario as a GTA character, which is badass on its own. But have we seen him fully outfitted as a punk rock anarchist?

Brazilian graphic designer Butcher Billy has quite an impressive, pop culture-filled profile on Béhance, including his latest, stunning crossover, featuring Super Mario characters and legendary punk rock band Sex Pistols he made for the Brazilian Nintedo World magazine.

When Nintendo World, the official magazine for the japanese videogame giant in Brazil, invited me to bring my personal vision to one of the greatest company's characters, I couldn't be happier. Been a retro gamer since the NES times, I take games as a form of art and one of my inspirations in pop culture along with cinema, tv, comics, music and others.

So I decided to go with everyone's favourite italian plumber. Instead of simply trying to make Mario look badass (like loads of pointless fan-arts across the web), I wanted to challenge myself, choosing the most improbable and badass real life characters I could think of, and make them impersonate Mario and his universe, yet keeping both visual sources totally recognizable in their concepts.