'AMAZING SPIDER-MAN 2' director teases potential VENOM appearance.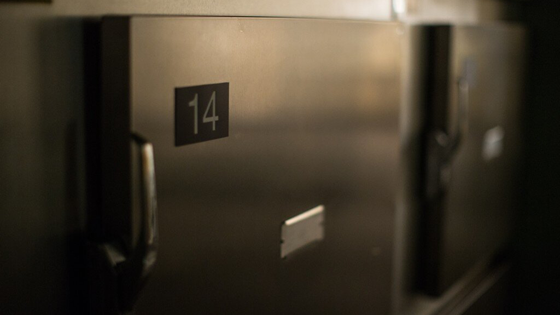 Not only does Amazing Spider-Man 2 exist folks, it is currently filming. Weird as Hell, right? And if you think that is intriguing, buckle up. We may have ourselves some Venomy goodness in the sequel. Either that, or Marc Webb is a mad tip teaser.
We've been following Amazing Spider-Man 2 director Marc Webb's on set teases via Twitter; the first batch of photos teased the movies traditional filming style and hinted at more Oscorp gene-therapy mayhem to come – but today's Tweet is setting the geek world on fire…
[cont]
Crave Online has identified that the birthday shoutout is to Dane DeHaan, who was born on February 6th – but it's the combination of the birthday wish and the particular photo that has caused such geek mania.

In the Ultimate Spider-Man comic book continuity, Peter Parker and his old friend Eddie Brock are looking into Peter's father's research. The pair find a specialized "suit" designed to help cure cancer in a locker (# 14 – see above). This parasitic entity bonds with Peter first, making him a stronger, more invulnerable Spider-Man (able to organically make his own webbing, by the way), before it moves on to its secondary host, Eddie, creating the iconic anti-hero known as Venom. If you've seen Spider-Man 3 or read the classic Marvel 616 universe origin of Venom from the 1980s, you basically know the story.

In the Ultimate Spider-Man animated series, the similarities are a lot closer. The Venom symbiote is a creation of Doctor Octopus (working for Norman Osborn) based on a blood sample left behind by Spider-Man during a battle. That symbiote sought to be reunited with its genetic source (Spider-Man) but when rejected by Peter it found a new source: Harry Osborn.

Harry used the suit to become a new Spider-Man (to impress his father) but eventually the suit twisted him into becoming Venom. Harry-Venom would go on to attack his own father (Norman Osborn), then unite with his father (Venom and Green Goblin) to battle Spider-Man – but eventually Harry was "cured" by serum injected into him by Peter. One can easily see how this cartoon continuity could fit into the Amazing Spider-Man movie universe.