JOSEPH GORDON-LEVITT in contention for 'GUARDIANS OF THE GALAXY' lead. Batman goes galactic.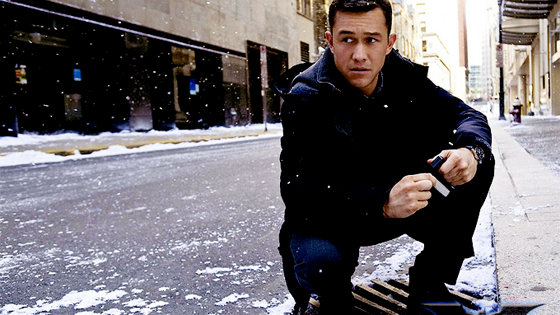 Joseph Gordon-Levitt is the New Black when it comes to being at the center of comic book rumors. It's rumored the duder is going to be The Bats in the Justice League movie. It's rumored that in this movie he has two dongs, one which shoots raw cookie dough. Now, it's rumored he may be crossing the line from DC and into Marvel movie madness. If this rumor holds true (and let me tell you I don't think it will), Batman will be going galactic very soon.
Just before the Christmas break, it was reported that Marvel's search for the leading man for their upcoming "Guardians Of The Galaxy" had been narrowed down to Jim Sturgess and "Chuck" star Zachary Levi. However, there was a caveat "that the studio may add a third name into the mix after the holidays." And that's exactly what has happened.

While we're still recovering from New Year's Eve, Marvel has been busy and now Joseph Gordon-Levitt has been tossed into contention for the lead. The character is Peter Quill, who crash lands on Earth as a baby and is raised by humans. He eventually works at NASA, gets sent to a space station, where he encounters Master Of The Sun, who names him the next Star-Lord. Fast-forward a bit and he's part of the Guardians Of The Galaxy, who team up with The Avengers to fight Thanos.

Deadline isn't sure if he's officially been given an offer or what, but his name is on someone's list we guess. Of course, the actor has already been rumored for "Justice League," and for those still holding otu some kind of hope of that happening, we'd reckon if Marvel wants him, they won't be keen on the actor starring in a rival studio's team up comic book movie.