Cosplay: WORLD WAR II Wonder Woman got them war bonds growing. Terrible pun ++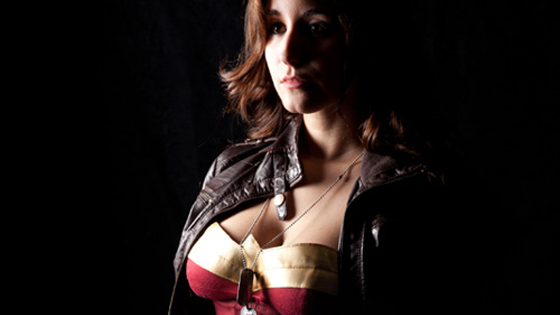 Jessica Lynn is back with more glory as a World War II rendition of Wonder Woman. Bounce to this!
We've already had a look at Jessica Lynn's WWII Wonder Woman cosplay from this year's New York Comic Con, but now we've got a gorgeous photoshoot courtesy of the amazing Adam Jay. Jessica says she designed and made this costume herself and is planning on creating more great cosplay. She's also working on a superhero themed charity and hopes to find other cosplayers to join her in her efforts.