Bryan Singer directing 'X-MEN: DAYS OF FUTURE PAST', I am officially unenthused.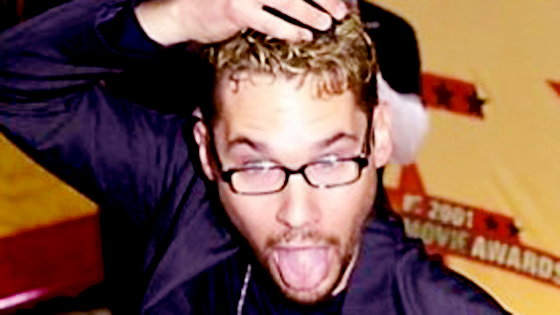 Ya'll know how I feel about this jabroni.
Director Bryan Singer probably wasn't envisioning coming back to the "X-Men" series this soon. At least not until the potential" X-Men 4″ film. Still early in development, that picture isn't arriving anytime soon, but obviously that notion was being explored. Instead, Singer was busy executive producing his many TV shows and the "X-Men" series as relaunched and spearheaded by Matthew Vaughn, with "X-Men: First Class." But Vaughn left the director's chair on that series last week and much like Peter Jackson, who stepped in to take over his baby and helm "The Hobbit" after Guillermo del Toro left the project, Singer is jumping back in the pole position.

Deadline reports that Singer, who was already atop of the short list to direct immediately after Vaughn announced his depature, has closed a deal to direct the next 'X' film in the series titled, "X-Men: Days Of Future Past." This is good news for fans who consider Singer the architect of the series. And minus his absence on "X-Men: The Last Stand," this is exactly waht Singer's role has been.

And it might be the perfect fit since all the creatives involved on 'Days Of Future Past' have talked in the past about how this new film links and has literal connectivity to Singer's "X-Men" series. In fact, the ambitious, time-travel-centric storyline, much like the film title suggests, bridges the gap between the mutants of the past and the mutants of the far future.