Square Enix drops their Joker, Catwoman, and Harley Quinn PLAY ARTS KAI figures at TGS.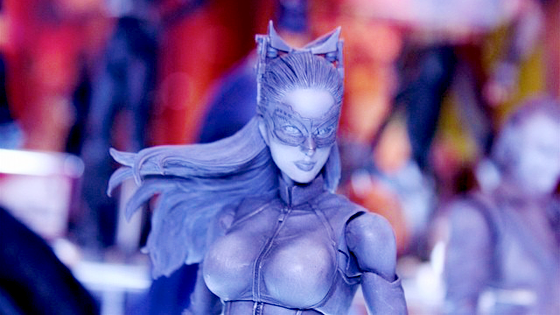 Play Arts Kai pretty much make the best goddamn figures there are, so it is no big surprise that their Bruce Wayne Climbs figures are gorgeous. Oh yeah, and their Joker one is pretty radical too.
Square Enix gave fans an early look at very gray prototypes of its The Dark Knight Rises Batman and Bane Play Arts Kai figures this past summer at SDCC, but Tokyo Game Show attendees are the first to see the upcoming 8″ figures in living color. Marshalalloc was on hand to snap photos of the freshly-painted Bats and Bane, along with brand new prototypes of The Dark Knight Rises Catwoman, The Dark Knight version of the Joker, a Batman: Arkham City style Harley Quinn and a The Dark Knight Returns Batman. All in all Square Enix seems to be drawing from a nice variety of Batman lore beyond just video games. No word on when these particular figures will arrive in North America, but as usual with PAK figures, it's nice to know they'll be available eventually – probably for around $60.