OL STORE: Raph Says, "Daaammmn!"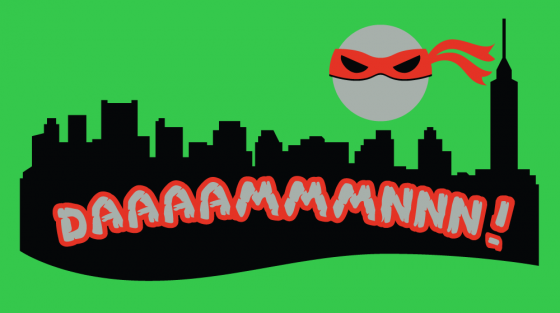 Yo, ninja-heads! Why don't you grab a slice of pizza and head over to the OL STORE? Don't walk around flaunting your half-shells, cover up with one of our new t-shirts!
—-
When you've just wasted an evening watching a crappy movie and you've recently lost an ancient weapon and you've been bested by a hockey mask-wearin' maniac, there's only one thing to say.
And you'd better scream it loud enough for all to hear.
—-
You don't need to stomp around scummy sewers filled with giant rats to get this shirt. All you need to do is take a trip to the OL STORE.
Cowabunga!