The Meming of Life:
Uber Frosh vs. Lazy College Senior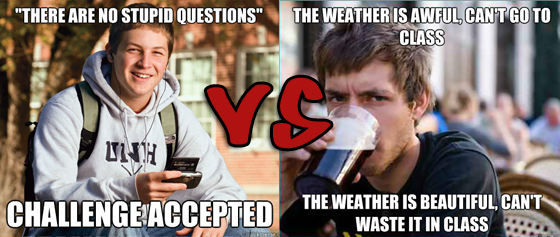 Ahh college. The great institution of higher learning. A concentration camp for coming of age stories. Today we take a look at a young lad entering the system, full of big ideals and ambitions. Then we take a look at the effects of the machine on that young lad, and see how he develops. 4 years of college packed into 10 memes.
Welcome to Omega-Level University.

Uber Frosh
Young, dumb, and full of cum, Uber Frosh is ready to leg-hump anything with legs. He's not quite wise to the world, but he is pretty good at faking it. Or so he thinks. Uber Frosh busted on the scene in 2011. The story behind his identity is priceless.
The student in the photo was identified as Griffin Kiritsy. His Twitter account @GKiritsy18 has 70 followers as of October 13th, 2011. On July 26th, 2011 he acknowledged the meme on his personal blog, and told the background story behind the picture.

"The story behind the picture is the worst part though. I did this interview over the phone and I thought that was the end of it, but a few weeks later the guy who set me up with the interview called and said a photographer was coming to take my picture. "No big deal" I told this guy, "I can pose for a few snapshots." Little did I know that the fucking Picasso of photos was coming to frame me for this shot, and I ended up on Thompson Hall lawn in the middle of the day in the middle of the week. For those of you who aren't UNH-ers, it's like walking in the middle of Main Street during rush hour. And I was there while he took 137,000 photos. Talk about committing social suicide as a first semester freshman. Fuck me."
#5

#4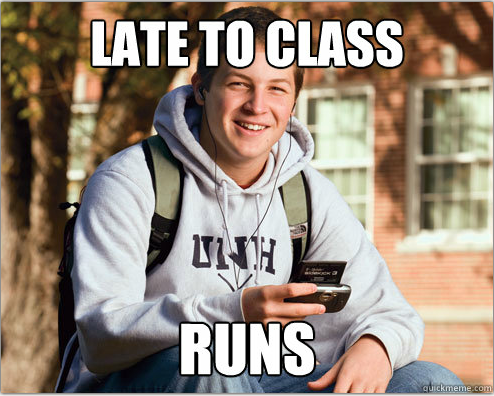 #3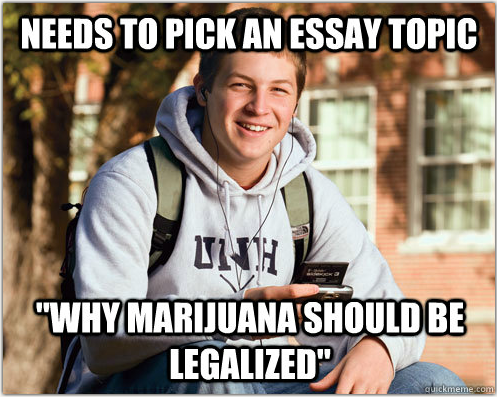 #2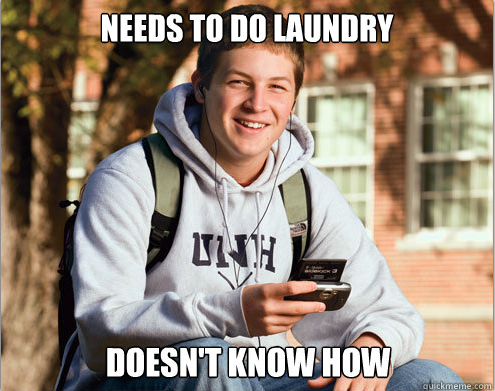 #1

Lazy College Senior
Lazy College Senior has it all figured out. He's conquered the system, finding the most apathetic path to success possible, while still getting over a 3.0. He's a chiseled vet in the game. Knows all the systems weaknesses, and how to exploit them for maximum advantage. At one time, he might have been Uber Frosh, but those days are long behind him. He has seen the cruelties of the system, and thinks he has life figured out. Little does he know, that it gets much much worse in the real world.
His true identity however, remains unknown.
#5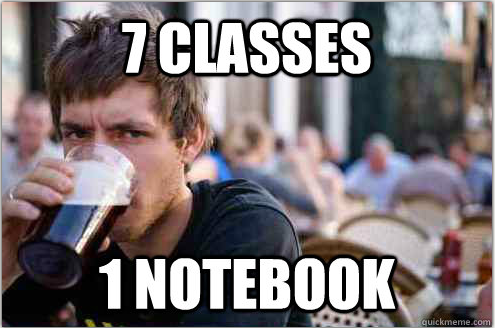 #4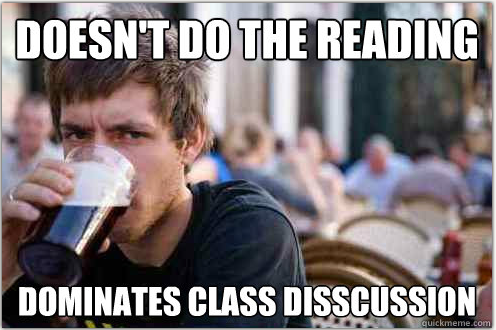 #3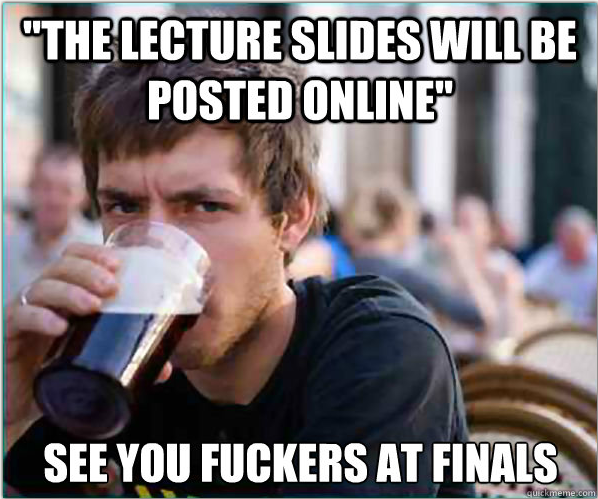 #2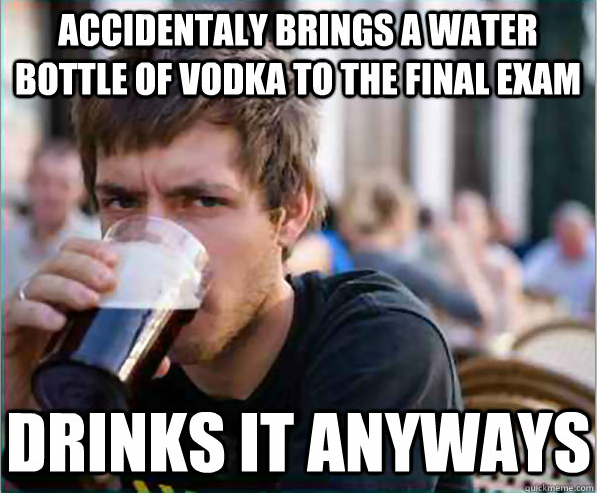 #1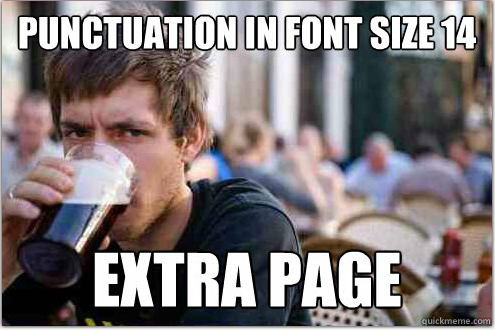 So I leave it to the world to decide. Which meme wins?