Preview: 'ALL-NEW X-MEN' #1 artwork by Stuart Immonen. So hot.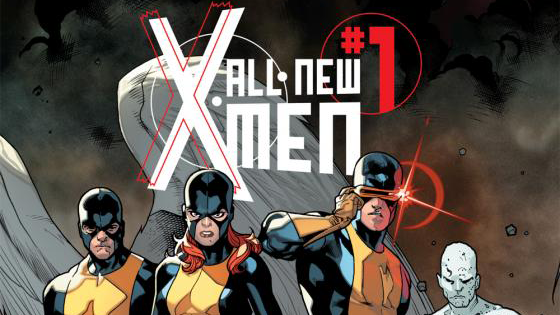 I hate the fact that the only way I'm going to enjoy Jean Grey in my Marvel universe is through some wormhole time-bending bullshit. I do. However, I can't stunt. I'm going to buy this, for Red. And for Stuart Immonen's gorgeous artwork.
With their Marvel NOW initiative set to start this fall, Marvel is beginning to roll out interior art for some of its most anticipated titles, including the November 7 release of All-New X-Men #1. Written by Brian Michael Bendis with art by fan-favorite artist Stuart Immonen, All-New X-Men features the original team — Cyclops, Marvel Girl, Iceman, Beast, and Angel — transported into the current Marvel Universe. That means, among other things, a teenaged Jean Grey visiting the school posthumously named after her, and a young Hank McCoy meeting a future version of himself he won't quite recognize.
[cont]
From Marvel's official solicitation info:

It's a blast from the past as the original five students of Professor X — Cyclops, Marvel Girl, Iceman, Angel and Beast — are plucked from the past and brought to the present. But what they find, the state that their future selves are in and the state of Xavier's dream, is far from the future they dreamed of. And how will the X-Men of the present deal with their past coming crashing forward?