David Perry is 'sure' that a new 'EARTHWORM JIM' will happen. Eventually. C'mon bro!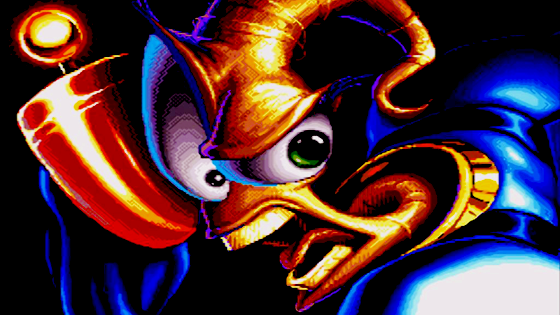 Earthworm Jim. Stalwart fixture of my early adolescence, has slowly faded out of mind. Now its fucking creator is all talking about a new edition, getting me excited. I know he's just teasing my tip. I know it. Yet I find myself dreaming of a new installment. Perry, you fucker.
David Perry, aside from now being a part of Sony, is perhaps best known for his contributions on the Earthworm Jim series, once 16-bit pride of the '90s that now rests beneath the soil from whence it came. Perry doesn't see that earthly retreat lasting forever.

"It's one of those things that, no one's got the time right now. I'm sure it's going to happen, I just can't tell you exactly when," Perry told Eurogamer during last week's Develop conference in Brighton, England. "It's just a bunch of guys who all have their own thing. Everyone has their own company. So, to get them to stop what they're doing and work on a game is very difficult, but it's something they all want to do." Perry explains some of the old gang keep in touch on Facebook, and says the obvious idea of doing a Kickstarter campaign was considered.

"The thing we had talked about in the past is Jim had been in retirement. So, he's been sitting at home watching movies and eating popcorn. He's grossly overweight now. The plan was to start with him literally getting off the sofa, and it's a disaster because he just hasn't done anything since. But he's got to get back into action again." Perry also explained that this hypothetical new game would definitely be 2D, with "little" camera control.
2D? Fuck yes. Get some gorgeous beastly 2D action going. I'm there.