Eli Roth To Direct 'HARKER' With Russell Crowe As Dracula. This Sort Of Sucks.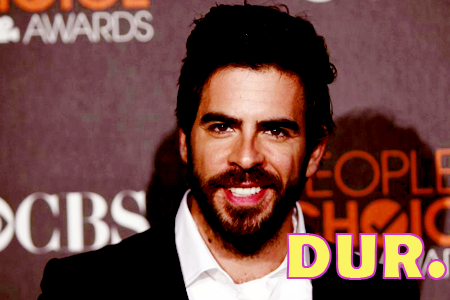 I just spent two weeks in grad school learning about the awesomeness that is Dracula. One of the things I took away from it was how the original work has been beaten into paste and abused by pop culture. Eli Roth intends on continuing this trend.
After years of doing awesome small horror movies, Eli Roth is about to step into the big time. Warner Bros. is talking to the Hostel director about directing Harker, a vampire themed detective film that has been floating around for some time.

Russell Crowe is still attached, but not as the lead as originally expected. Instead, he'll play the vampire Dracula, who is being hunted by a dashing Scotland Yard detective named Jonathan Harker, a role that has yet to be cast. The film is being developed as the first in a franchise (the script is by Lee Shipman & Brian McGreevy) but it's believed Dracula will not appear in all the films.
I mean, let's just pause and respect the fact that Jonathan Harker is anything but the protagonist of the book. Not only that, but the dude is beyond effeminated throughout the ordeal, serving as the kick-bitch for Dracula and all sorts of Freudian homosexual readings.  It's his wife and b-boy posse that lead the charge, but what can you do. Who needs to actually respect source material anymore? It can't be worse than Van Helsing, a blight unto itself.