Wachowski's 'CLOUD ATALAS' Screened At Cannes, Is Almost Three Hours Long.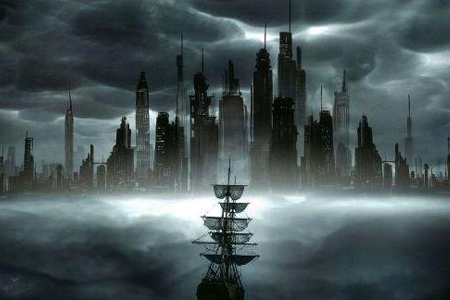 I have no clue what the novel Cloud Atlas  is about. No damn clue. Everything I know about it has been derived from reading news reports about the Wachowski's adaptation of it, and all these news bits tell me its a bit of an unwieldy tome. So I'm not surprised that the pig is coming in at nearly three hours. The good news? It may actually deliver.
I've been madly curious about the film. I like the source material, and the cast is impressive: Tom Hanks, Halle Berry, Hugo Weaving, Ben Whishaw, Susan Sarandon, Jim Broadbent, Hugh Grant and Bae Doona. That those people are all playing multiple roles, with Hugh Grant calling some of his "incredibly evil," is more intriguing.

Now reports out of Cannes suggest that the film actually works. We're hearing that the movie is almost three hours long, and that it is being set for a US release date of December 6, right in awards-season territory.

Anne Thompson says the cut shown to buyers at Cannes is 2 hours, 44 minutes – 14 minutes longer than the 150-minute cut the production contracted to deliver with Warner Bros. Take that in conjunction with the December release date, and it starts to look like the film is actually good. The runtime could still come down a bit, but with six stories to tell, it's going to be difficult to cut a lot. This is all good news.

A test screening ran in London earlier this week, and one Twitter user said that even with unfinished effects it looks "extremely promising," and that it does a "surprisingly good job of adapting [the novel]." There is also a test screening of the film tonight, in Pasadena. I think we know at least one person who is going, so we might have a report late this evening, or tomorrow morning.
Good enough for me. Dropping it in December may be a mistake however, since I'm going to be in total Django  and Hobbit  mode around that time and I imagine I'm not the only one.