NBC HAS RENEWED 'COMMUNITY', PRAISE YOUR DEITY OF CHOICE.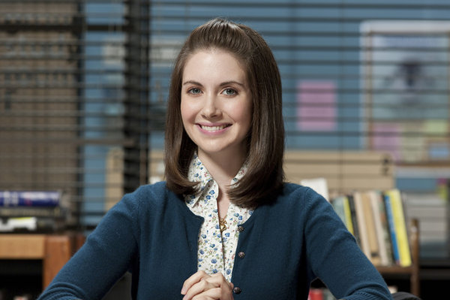 NBC has renewed Community. This feels so fucking good.
It's like something out of a dream(atorium)!

The Hollywood Reporter  posted the news, stating that NBC has renewed the Dan Harmon created comedy for Season 4. That's the good news. The less-than-good news is that the order is only for 13 episodes. That's not really a huge surprise as it was  rumored  that  30 Rock,  Community  and  Parks and Recreation  might be returning with shorter seasons. And hey, we'll take what we can get, right?

Things weren't looking so great for  Community  when NBC put the show on an extended hiatus at the end of the last year. But the show has since returned, and while the ratings haven't been extraordinary, the show has a devoted (and vocal) fan base. I know I'm not alone in celebrating this news. There are four episodes left to the third season, with one airing tonight, and the remaining three set to air next Thursday.
Hee-yay!