[PREVIEW] OMNI: A God-Awful, Small Affair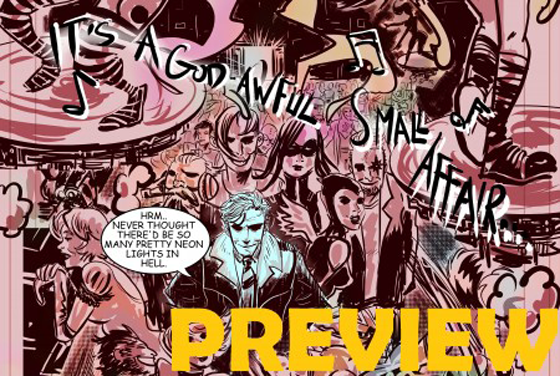 OL has been given first crack at previewing A God-Awful, Small Affair, the first installment of OMNI from first-time writer Allen Drinkwater (who is, apparently, a friend of this site). After checking out the preview materials and being completely won over by the artwork of Manny Hernaez, I've decided to oblige.
Set on the Mars of 2090 CE, this comic follows Detective Farmer Murdock as he attempts to complete his final mission. The catch? The task at hand is to assassinate two of the planet's most well-respected statesmen. The ensuing tale is filled with violence, rock'n'roll, nefarious secrets, and even a hint of the miraculous.
Hit the hyperspace jump to check out some samples!
[Click images for full-size]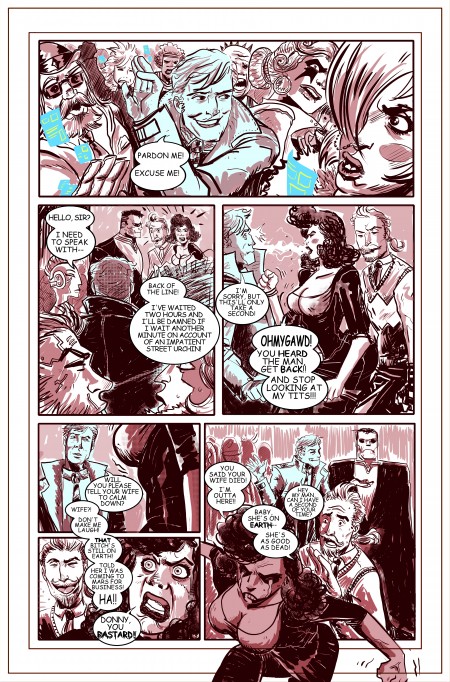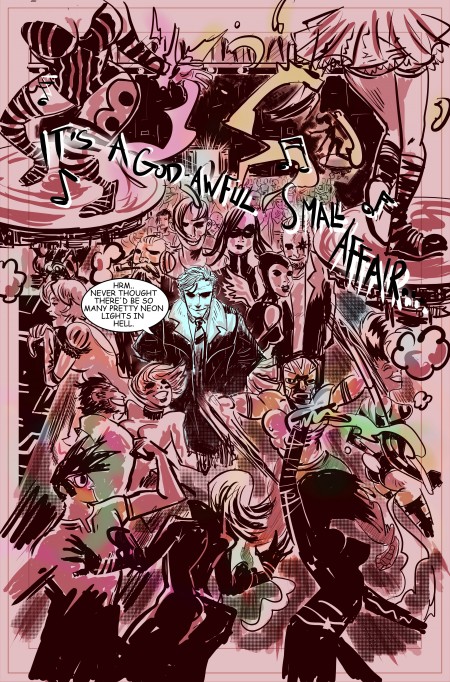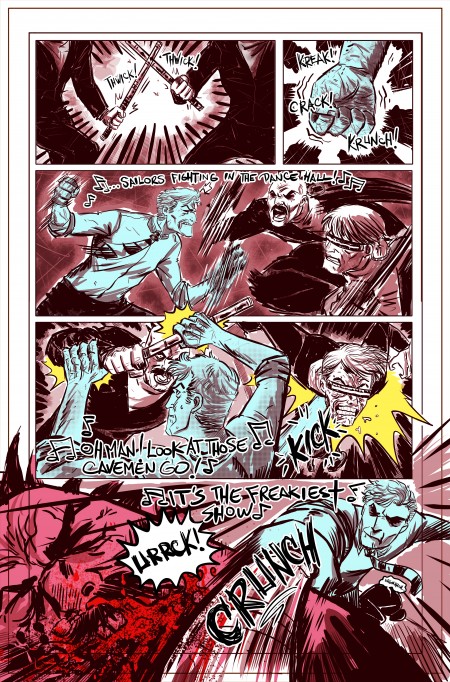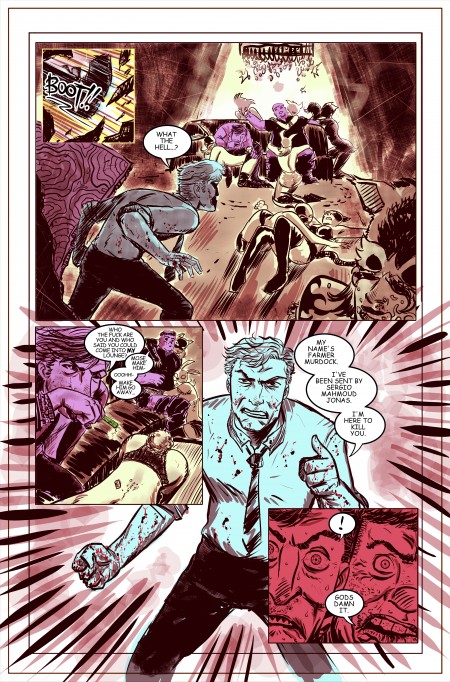 Stay tuned to OL for more details!
In the meantime, check out artist Manny Hernaez! [Tumblr] [Twitter]