The Most Highlighted KINDLE Passage Of All Time Is From…'HUNGER GAMES'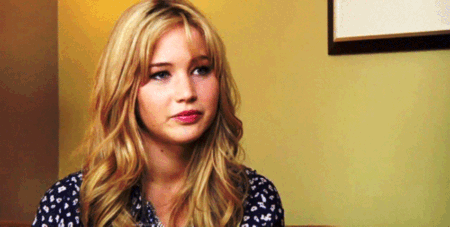 The most highlighted Kindle book passage of all time is from…Hunger Games. Yup. I'm not even going to be bitter. I'm not.
"Because sometimes things happen to people and they're not equipped to deal with them." Whoa. So  deeeeeeeeeep. That line, from The Hunger Games: Catching Fire, is the most highlighted passage of all time on the Kindle.

What's crazy is that the fauxdeep line is nearly two times as popular as the second most highlighted passage, which is also from The Hunger Games trilogy. In fact, The Hunger Games trilogy completely dominates the most popular list. Well, dominates doesn't even quite describe it, it pretty much  is  the list. 20 out of the 25 most highlighted passages are from the series
Whatever! At least young folks (and older folks) are reading a work of fiction that quietly commentates on consumerism, spectacle culture and uh…poorly equipped people.