'RESIDENT EVIL 6' Gets $1,000+ Premium Edition. Buy It Coward, For Us All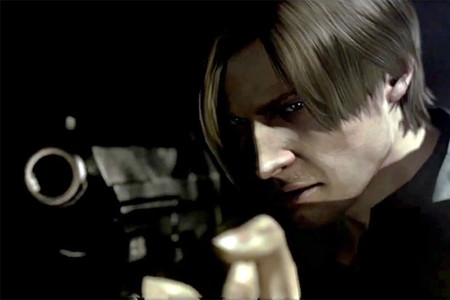 Man, there's luxury and then there is luxury. Capcom is dropping a premium edition for Resident Evil 6  that comes with its own goddamn leather jacket. A fucking leather jacket  can be yours, for only a little over $1,000.
"Premium Edition" bundles often include statues or plastic weaponry. They're a way for fans to feel closer to the game–and a way for publisher to milk extra money from said fans. And boy does Capcom love milking money!

And with this bundle, Capcom is going to milk a lot of it.

The upcoming Premium Edition for survival horror game  Resident Evil 6  comes with a copy of the game, four different  RE6  branded tablet covers (a Chris version, a Leon version, a Jake version, and a Secret version), and a Leon leather jacket.

An actual replica of Leon's in-game duds, the jacket comes in small, medium, large, and extra large.

The price for this limited edition bundle? A cool ¥105,000 or US$1,293. The bundle is available through Capcom's online site, e-Capcom. But good news, free shipping!