WIZARD WORLD Names John Macaluso New CEO. YOU'RE NOT MY GAREB.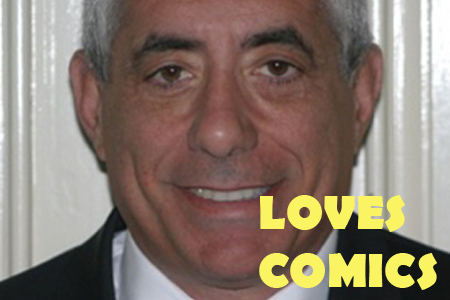 It was a dark day indeed last year when Gareb Shamus killed off Wizard and then not much later (especially in the galactic sense!) resigned as Chief-Something-Such and rode off into the sunset on a life-sized neon Tauntaun he himself had sold through ToyFare. Sure the dude had run Wizard into the ground and really hadn't done anything in Gods knows how long, he was still our Dad. Now we're going to meet the Step Dad and I say fuck him!
Nearly four months after Wizard magazine founder Gareb Shamus resigned as president and chief executive officer of Wizard World Inc., the company has announced the appointment of John Macaluso as his replacement.

Shamus shuttered his publishing empire in January 2011 and took his nearly 20-year-old company public as Wizard World, which at the time boasted pop-culture conventions in a dozen cities. That number has since been whittled down to six: Toronto, Philadelphia, Chicago, Columbus, Austin and (in 2013) New Orleans.

Macaluso, who joined Wizard World's board of directors in May, is a California businessman who sold his garment-manufacturing company California Concepts in 2007.

"I am excited to continue the momentum that the Wizard World Comic Con shows have built, and to help develop new strategies to take us to new levels of success," he said in a statement. "We have an outstanding lineup of events on the schedule with highly talented celebrities and artists and an outstanding team of professionals in place to maximize the Wizard World experience."
Honestly, he's probably a really nice guy. What the fuck do I know. He's still not my Dad!