Comics We're Buying This Week: The Prophets Speak Of Infinite Boners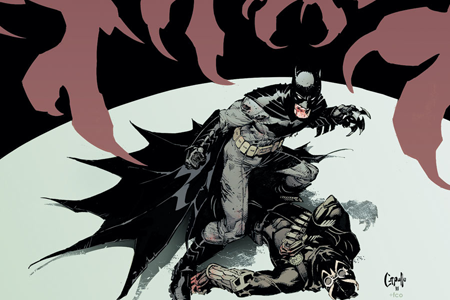 …Man, I fucking hate coming up with headlines sometimes. Funny books drop today, and we as comic book hounds zig and zag our asses to the Comic Farm to snag that which interests us. This column right here is intended to serve as the watering hole where we all share the wares we snagged. I can't do this alone, people. What are you buying this week?
Not sure what's dropping? Hit up ComicList.
Batman #7
The only caped book I really give a fuck about this week is rocketing out of the New 52 chasm on Waynetech. The Flying Rodent has spent his life since relaunch getting the pissed beaten out of him in murky hallways and darkened alleys, as the Court of Owls put the walloping upon his ass. Finally escaped from their clutches he's going to spend this issue recuperating. You know, how he tends do. Telling Dick and Tim they need to perform their  calisthenics  in their tight little leotards in front of him. So he can watch their form. Oh come on don't be holier than though, like Horatio Alger was any less creepy.
—-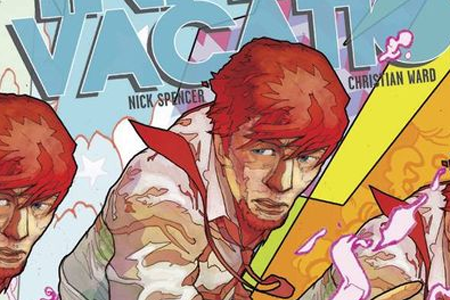 Infinite Vacation #4
Infinite Vacation dropped last year and I was instantly hooked. It isn't hard to entice my Geek Glands. Just rub some Multiverse all over them. Shit, everything is sexual tonight. Spring air, has to be the Spring air. Since its initial three issues though, the title has slipped off the radar. Maybe it fell into…an alternate dimension! Ha! Get it? Spencer and Ward are finally back, and I'm ready to get down to the latest issue. Metaphysical multiversal tomfoolery with gorgeous artwork by Ward.
(On reflecting, I think I actually may have missed the third issue. If it was ass, I apologize.)
—-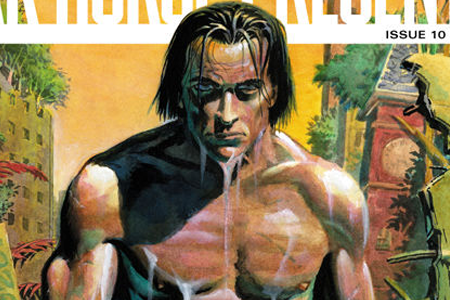 Dark Horse Presents #10
These fucking Dark Horse Presents issues continue to be stacked to the quivering nipples with talent. This month's line-up promises not to defy the precedents set by prior installments. You have  Carla Speed McNeil rocking some new Finder  action. Brian Wood is wrapping up his introduction to The Massive. Throw in new sheezy by Evan Dorkin as well as a Fiona Staples variant cover? C'mon yo. This is belt-bursting win packed into this package here. It's a nice package. Admire the outline. Nod with courtesy. Now move along.
—-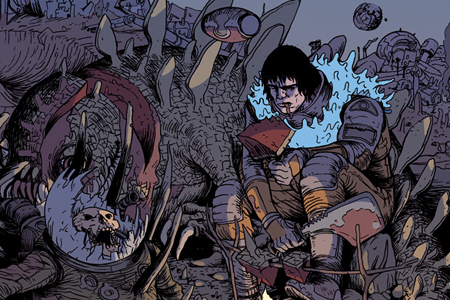 [Caff Pick Of The Week]  Prophet #23
Without sounding like a complete fucking asshole (too late, I know), comic books and other forms of diegesis are about slipping into other worlds where the brain-stem can think, exist, contemplate, relax for a while. All of those things. I'm a smitten kitten for Prophet  not just because of the simple barren prose that haunts. Not just for the gorgeous artwork. Both of those are fantastic. What I'm really taken with is the world that Graham and Roy are building. An alien Wasteland placed right here on Earth. Seems like a Shit Hole, but it's so captivating to me with its organic technology and its befuddling species that I want to hang around it. Kick the dirt on the ground. Smell the rot of a decaying spaceship.
Prophet  provides a world that I want to inhabit in ways that I haven't felt in a long time.
—-
Those are the funnies I'm sweating this week. How about you? My taste sucks, but I'm so eager to improve! Hit me.